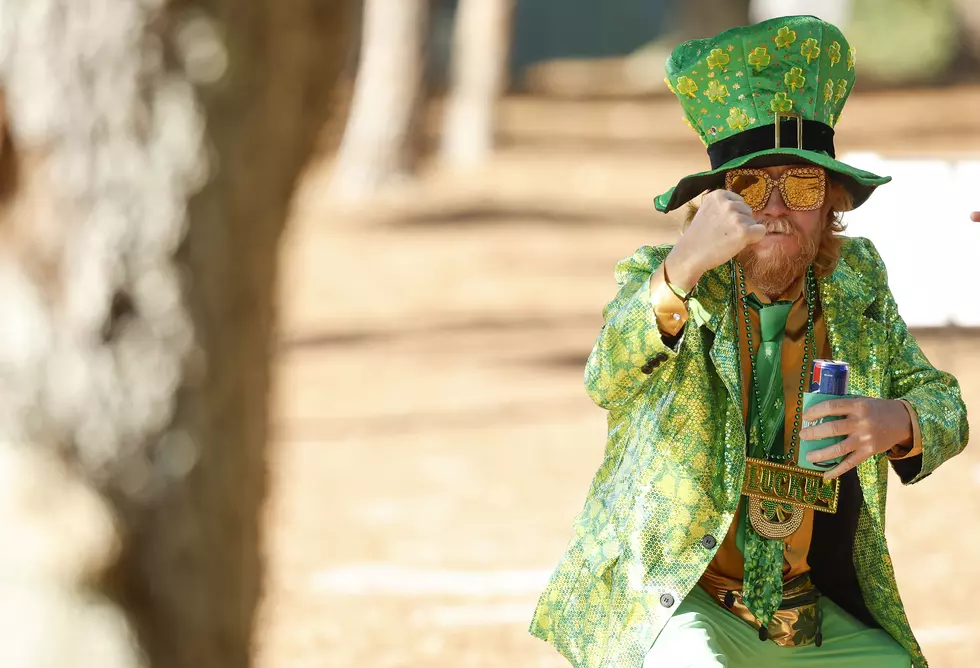 This Themed Bar Crawl in Philly Is The Only Way To Celebrate St.Patty's
Getty Images
Philly is the home of some of the best bar crawls in the area. Whenever there's s special occasion or a holiday, it's always time for a bar crawl and this may be the best one.
St.patrick's day is a holiday that's known for getting drunk, and if that's on your agenda this year, you'll for sure be ab;e to accomplish that with this event. The official St.Patrick's Day Bar Crawl is back in Philadelphia this year and there are 3 different dates that you can choose from to go hard and celebrate.
This bar crawl is the original St.Patty's bar crawl and has been going on annually in Philadelphia. It's an extremely popular event, so if this is speaking to you, you better run and get your hands on some tickets right now.
The countdown has already begun and day 1 of 3 is just 7 days away! There are over 1,000 "crawlers" that attend this annual crawl every year and you'll be able to check out some of the best bars and restaurants the city has to offer. A few of the bars participating are Woody's Nightclub, GloBar Nightclub, Pulse Nightclub, Voyeur Nightclub
Tickets are on sale now on Eventbrite and they're ranging from $20 to $40 depending on what perks you decide are worth paying for. The first date of the crawl is March 11, so if you're looking to beat the crowd on actual St. Patty's day this may be the best option for you.
If you're more into celebrating on the day of or after, tickets for March 17 and 18 are available as well. More info can be found on their official event listed on Eventbrite, but get your tickets before they're gone!
These are the Hottest Pop Concerts Happening in Philadelphia in 2023
2023 will bring some of the best concerts from some of our absolute favorite artists to Philadelphia (including Taylor Swift, Ed Sheeran and P!Nk.). Here's a COMPLETE list of all of the shows (so far) & even details on how you can get tickets to Philadelphia's hottest concerts of 202
Things People Are Constantly Googling About NJ
"Why is New Jersey...?"
This is what people are searching about the Garden State.