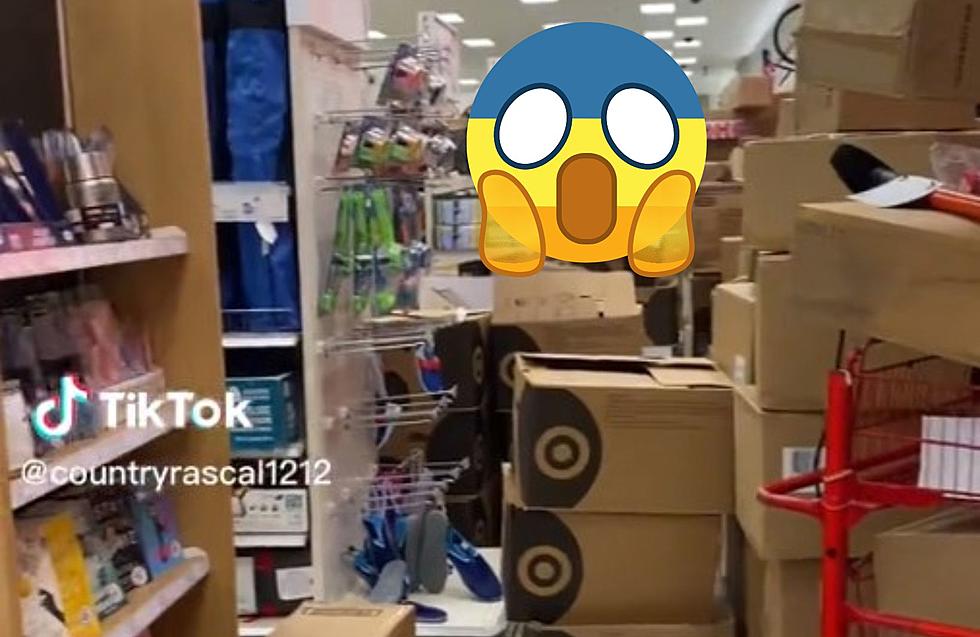 Alarming New Jersey Target Store Goes Viral for Being Such a 'Dump'
TikTok/Canva
I've been going to my local Target since it opened and have always been satisfied for the most part.
However, this past Fall I started noticing the store going downhill. Apparently, I wasn't the only one.
Target has reached great popularity in New Jersey and across the country.
Most of us say the same thing.
How do I end up spending $100 at Target when I only go in for one or two things?
It's true. It must be the big red bullseye hypnotizing us to keep loading our carts.
Target stores are great because you can get electronics, cleaning supplies, furniture, food, clothing, and more all in one place, and the prices are pretty decent.
The other advantage to Target is that it's always been cleaner and more upscale than other similar stores. Well, it used to be.
I TikTok video blew up of a woman going up and down the aisles of Target on Bay Avenue in Toms River.
She revealed a cracked screen for a price check, unpacked boxes in the aisles that looked like they were going to fall over, and some aisles that were stacked with so much opened inventory that this TikToker couldn't even get through.
This is my Target. The one I said at the beginning of the article has had a noticeable decline since the Fall.
I've never seen it this bad, but it has certainly gone downhill.
After scrolling through the hundreds and hundreds of comments, a clearer picture developed.
At first, I thought that if this person filmed at Target at the very end of the night near closing or that maybe this was maybe a fluke occurrence.
Upon reading the comments, it turns out that probably isn't the case.
Someone claiming to be an employee at Toms River Target commented.
Staff reductions would explain a lot of this.
I wondered if only this Target was like this. While some dropped a message that they thought their Target was in good shape, others said this is more common than you think.
Was it the time of day that this TikTok was recorded?
Are staffing issues to blame?
Is your New Jersey Target store deteriorating?
If you work at Target and have answers, please reach out to me anonymously. Matt.Ryan@townsquaremedia.com.
I'm sure employees of this and other New Jersey Target stores are doing the best they can given the circumstances.
If issues like this are getting worse now, imagine how things are going to be when employees are flexed outside for the new drive-up returns service later this year.
Hey, do you remember any of these?
Here are 50 of your favorite retail chains that no longer exist.