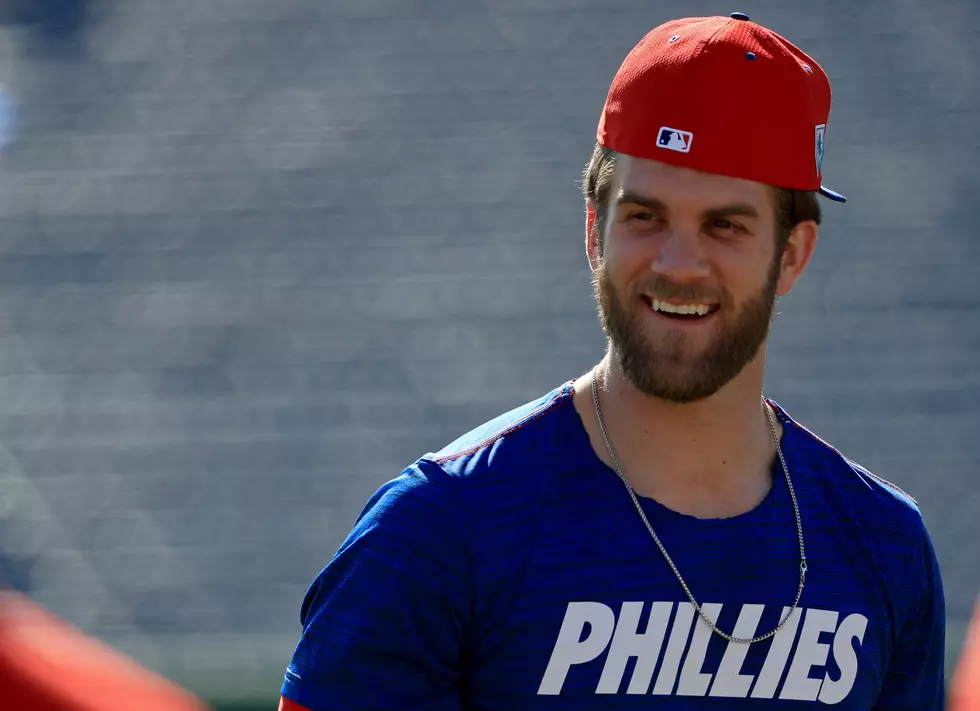 The Phillies Team Store Can't Make Anymore Bryce Harper Jerseys
Credit: Getty Images
Bryce Harper, the 26 year old from Las Vegas who formerly played for the Washington Nationals, is now a Philadelphia Philly! When Bryce signed with the Philadelphia Phillies, it was pretty amazing and all of Philadelphia was buzzing about it! Fans were super excited about his choice to join their team and hoping that his addition will bring the Phillies another World Series win.
As you can imagine, as soon as he announced his choice to come to Philly, everyone wanted to get their hands on his jersey. According to NBCSports.com, the demand for Bryce Harper jerseys have been so high that you may not be able to get one for a while. The reason? Well, Harper has two R's in his last name and there's a shortage of them. There's a shortage of R's because Harper has 2 in his last name and Phillies Team store in Citizens Bank Ballpark can't keep up with the high demand.
The Fanatic's Marc Farzetta, Tweeted the picture below on Monday from the Phillies Team Store in Citizens Bank Ballpark and Phillies fans are hoping that they get more R's soon.