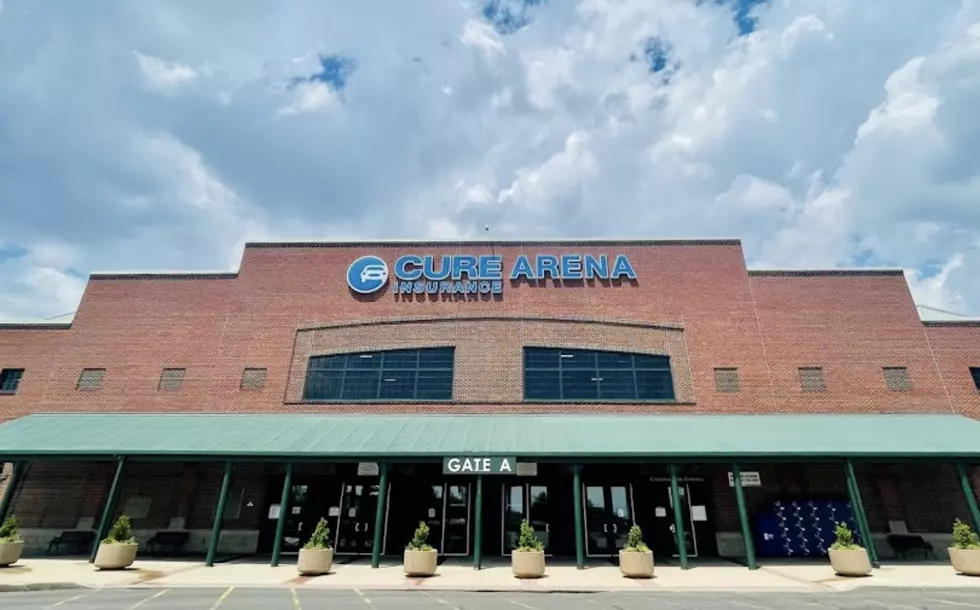 Trenton Punk Rock Flea Market Is Back This Spring
via Google Earth
One of my favorite events that go on in Mercer County, NJ is the Trenton Punk Rock Fea Market that comes around to the Cure Insurence Arena parking is making its way to a new spot in New Jersey.
For as long as I can remember, billboards for the Trenton Punk Rock Flea Market have flooded the highways in the area. It's almost one of those "if you know you know" moments if you're from Mercer County.
The TPRFM is held 3 times per year and it's time for the next event of the year. It's about that time again and their Spring Fling 2023 event had been announced for this year.
The weather is cold and rainy, so this gives everyone something to look forward to in a few months when we're seeing some warmer days.
The TPRFM features more than 400 different small business vendors, local artists, celebrity guests, pop up0 shops, live music, live tattooing, a silent disco, live DJs and so much more. This time around, they're taking over the Cure Insurence Arena for 2 days and they're ready to make this time around the best event yet.
Tickets are only $10 at the door and kids 10 and under are always free to walk around the flea market. It's announced that it will all be happening on April 1 and 2nd 2023 at the Cure Insurence Arena in Trenton, New Jersey. Both days are from 10 am to 5 pm, so make sure to mark your calendars now!
This Medieval Airbnb Is Just 1 Hour from Mercer County, NJ
You don't have to time travel to feel like medieval royalty!
These are the Hottest Pop Concerts Happening in Philadelphia in 2023
2023 will bring some of the best concerts from some of our absolute favorite artists to Philadelphia (including Taylor Swift, Ed Sheeran and P!Nk.). Here's a COMPLETE list of all of the shows (so far) & even details on how you can get tickets to Philadelphia's hottest concerts of 202