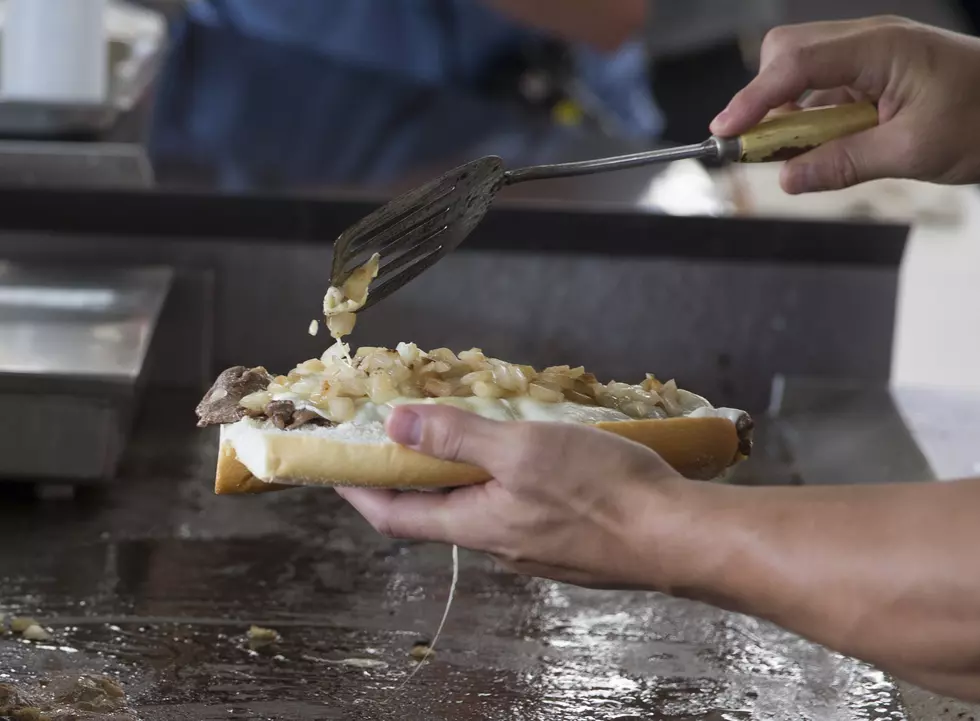 Wanna be "Wit" or "Wit-out" a Cheesesteak?
Getty Images
Have you been craving a famous Philly cheesesteak while you are away for college and not able to make it to Philadelphia? Well you're in luck! Pat's King of Steaks can now be ordered in the comfort of your own home/dorm. This is not just for cheesesteak fans on the east coast but nationwide. Through Goldbely you have the option to choose between a 4 pack, 8 pack, or 12 pack of cheesesteaks. Another great feature is that you are able to customize your steak with either Cheez wiz, American, or Provolone cheeses and of course "Wit" or "Wit-out" onions, just as in store. The only down side may be the price...$99 for a 4 pack!! WOW!!! You're really craving the cheesesteak!
According to Goldbely "Each cheesesteak is 9-10" long" and better yet, "Cheesesteaks arrive fully assembled".
Shipping is free, and since the cheesesteaks are prepared fresh they are shipped out every Tuesday and Thursday.
If not a Pat's steak fan, Goldbely also offers cheesesteaks from Jim's and Tony Luke's.