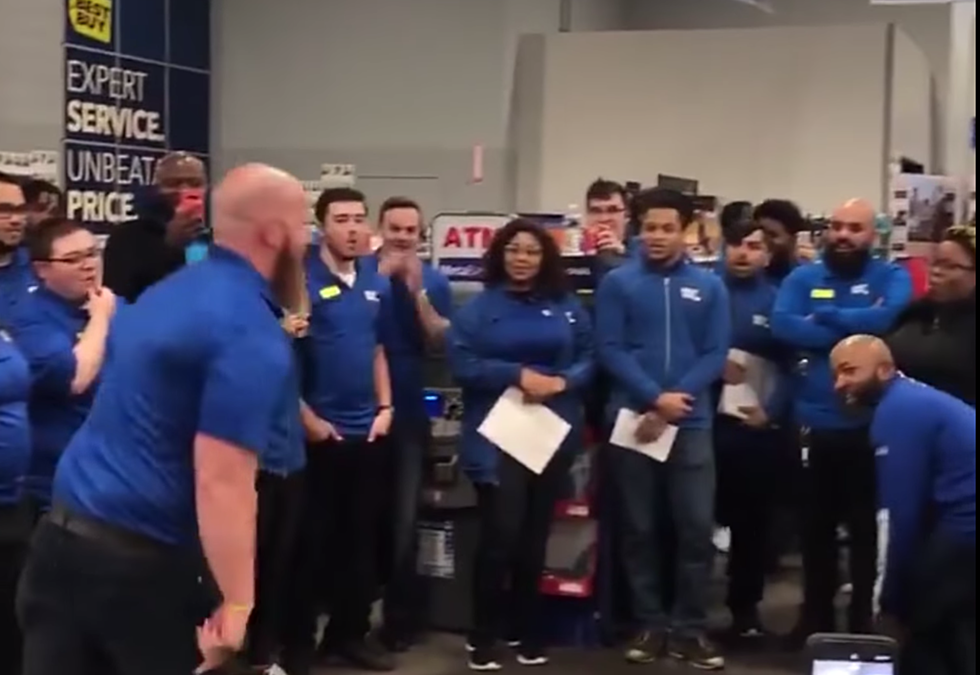 WATCH: Philly Best Buy Staffers Get Ready for Black Friday With Store Chant
6 ABC via Facebook
Working in a retail store Thanksgiving weekend can be quite stressful. For many employees, they arrived at work before the Thanksgiving leftovers had been put in the fridge.
In the video, we can see one of the store's employees leading the store's staffers as they spell out "B-E-S-T B-U-Y" in a group chant.
Enter your number to get our mobile branded app
In less than an hour after being posted the video had received more than 10,000 views across the web.
This weekend's rush at retail stores across the country is expected to set records as consumers face a compressed holiday shopping season. Thanksgiving fell on one of the last possible days for the occasion marking a shorter shopping season.