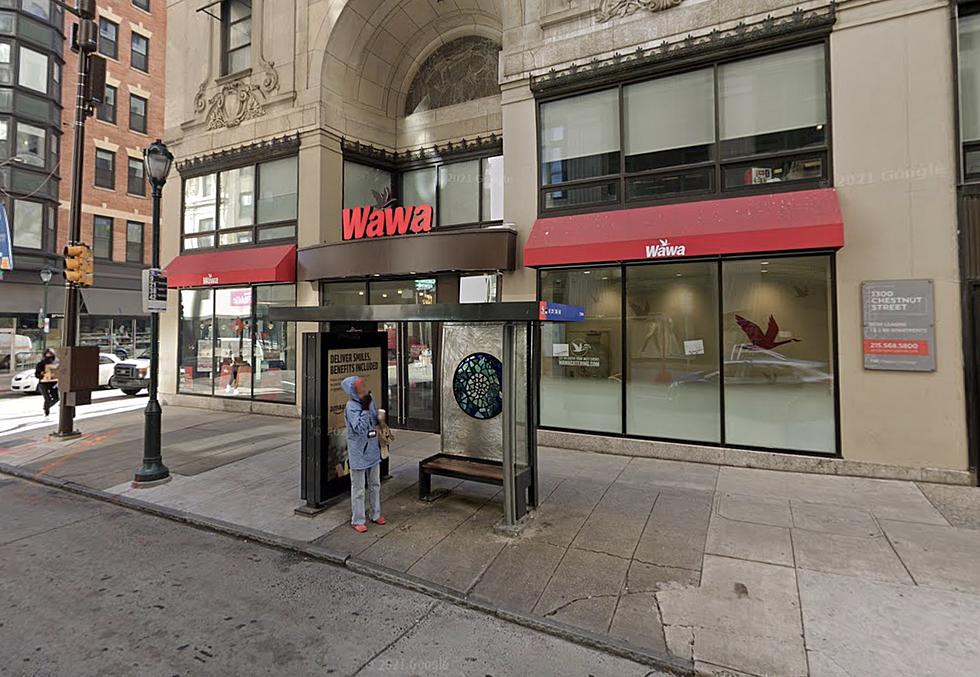 Oh No! Philadelphia's Wawa Store at 13th and Chestnut Will Close
Google Maps
Wawa will apparently close yet another Center City store this week.
We're hearing that a sign has gone up on the Wawa — located at 1300 Chestnut (that's the corner of 13th Chestnut) in Center City Philadelphia — that says the store will close this Monday, December 20, 2021.
Wawa has been closing some stores in the city of Philadelphia in recent years. Most notably they closed their flagship store at Broad and Walnut in 2020 — which was located quite close to the store that will now close.
It's a little strange, though, since the 1300 Chestnut location seemed to not be open for too long. It did, however, serve as a great alternative after the store at Broad and Walnut closed last summer.
This isn't the only closing the chain has done this year, either by the way. Just this fall, they closed their store at 9th and South Streets, citing challenges related to the pandemic.
For customers who frequented the Chestnut Street store, the good news is that the Wawa on Market Street (1190 Market Street) is not too far away, and will be staying open.
I was a pretty frequent customer of that Wawa (mostly after drunken nights out with friends). So I am sad to see it go. Walking to Market Street is the closest alternative?
Ugh! For me, there's something about having to walk a few extra blocks at night to 12th and Market... that I am not too thrilled about.
We have reached out to Wawa for confirmation and comment on today's news. We'll update this post if they respond to our requests.
LOOK: The Most Famous Actor Born Every Year