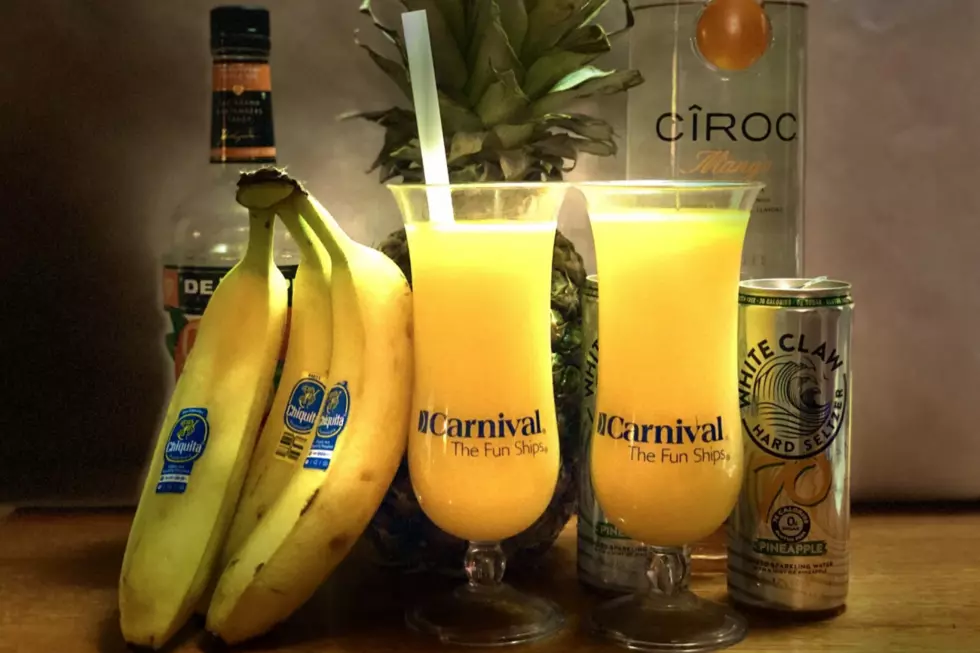 White Claw Smoothies Are the Perfect Quarantine Cocktails [VIDEO]
Gazelle/Townsquare Media
Just when I was starting to get those Lana Del Rey "Summertime Sadness" vibes, I stumbled across something delicious.
It goes without saying that White Claws were the alcoholic beverage of Summer 2019. At least it got the popular vote. Admittedly, I fell for the "No Laws with the Claws" campaign and got sucked into the addicting nature of everything that is White Claw.
It's the basic drink of adults.
Now, hear me out: if there was ever a time to turn up while being safe in the comfort of your own household, it's now. Alcoholic purchases have skyrocketed and people are bored, as sad as that sounds. Yes, this is a serious time of a pandemic, but if there was ever a silver lining on being stuck in the house, it's three simple words: White Claw smoothies.  I'm dubbing it the drink of 2020.
It's a little splash of naughty with a cooling touch of nice. Half booze, half fruit, and a whole lot of slippin' away to a paradise oasis.
How to make a White Claw smoothie:
Ingredients: two pineapple White Claws (new 70-calorie flavor), Ciroc mango vodka, peach Schnapps, and a bag of real frozen mango fruit.
2 cans of pineapple White Claw
1 shot of peach Schnapps
2 shots of Ciroc mango vodka
1 full bag of frozen mango (scaled to your liking or sweetness)
1 blender
Combine together, blend it up, and serve away.
Recommended drinking from a hurricane glass, while the sun is shining, on a day with no worries and positive vibes. Enjoy!
Please drink responsibly, must be 21 years or older to consume. 
Here are some tips for self-care during the pandemic:
Enter your number to get our free mobile app