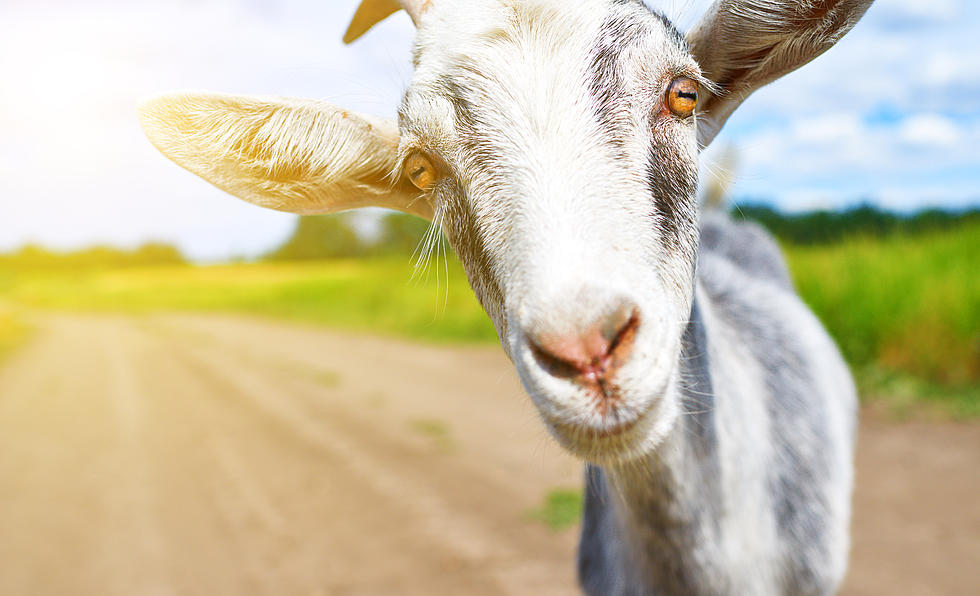 Goat Yoga Has Arrived in Hillsborough
Credit: iStock
A beautiful farm in Hillsborough called 'What a View Farm' is now offering the very trendy goat yoga. Just a warning: classes fill up rather quickly.
Goat yoga is something that started becoming popular last year.
At What a View Farm you take a yoga class with a killer view of trees and mountains (that's how it got its name). Plus, there are goats that actually take the class with you and your fellow students. Those who take the classes say they love it.
The purpose of yoga is to relax, unwind and become one with the earth. So having animals in the class achieves this. Most of the goats just lay down and watch the class but some do walk around and hang with the students.
I may need to try this because it looks so cool. Plus, I love animals & love yoga.