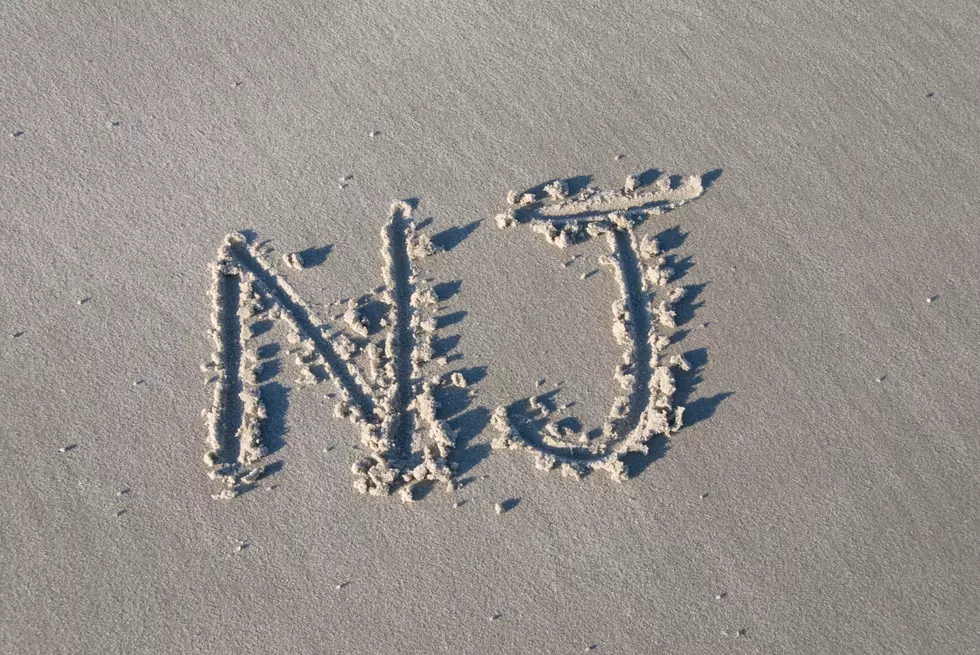 Atlantic City's Relevant Clamming Industry of Yesteryear & Today
Allen Stoner/thinkstock
With the help of former New Jersey Assemblyman, Kirk Conover, who earlier in his life was a hard-working Atlantic City commercial clammer … we're going to tell the story together about how relevant the Atlantic City clamming industry was in the past and still is, today!
For example, did you know that clams harvested by day in Atlantic City, can wind up that same night directly in a can of Campbell's or Progresso clam chowder soup?
Nancy Conover added that in the 1970's & 1980's, Atlantic City ocean clammers supplied all of the Howard Johnson's clam strips.
Nancy also confirmed that Mrs. Snow's was as big a buyer of Atlantic City clams as was Campbell's.
The following data provided here comes from Rutgers University, which has had a more than 100 year relationship with the clamming and oyster industries.
Present Size of Industry
• About 30 to 40 growers.
• This is down from 40 to 60 growers in the early 1990s due to mortalities, lack of price improvement, and general economic downturn.
• There are currently 5 commercial hatcheries and one Baymen-owned Land Based Nursery System.
• About 90% of the clam culture is done in Atlantic County.
Current Level of Production
• Estimated at $4 million per year ex-vessel marketable clams.
• Using normal NOAA economic multipliers for seafood, that translates into about $20 million of economic benefit to New Jersey.
• Seed Production is around 60 to 70 million field plantable seed for the state.
Should Stockton University succeed in their current exploration into establishing a marine science - fishing educational presence in Atlantic City's Gardner's Basin, there is so much renewed potential for the Atlantic City fishing industries.
Stockton University President, Dr. Harvey Kesselman is very bullish about this area of study.
I read an article, (can't remember where that inspired me to write this piece) which reported that in the 1940's, 240,000,000 clams per-year were harvested in Atlantic City. That's mind boggling.
Let's spend a moment together regarding the impact to the environment, alternative energy and the critical tipping point that the fishing industry is presently facing.
I'm a big fan of alternative energy and a practitioner (solar) of the same. But, there must be a balance struck between the current wind energy goals and the fishing industries.
New Jersey has dropped the gauntlet to try and lead America in addressing climate change issues.
At the same time, the planned wind farms off of the Jersey shore, feature some of the most fertile fishing areas in the nation.
Hence, it should come as no surprise that there is a fierce battle brewing between the fisheries and the wind power industry at this time.
New Jersey Governor Phil Murphy has pledged that the state will develop 7,500 megawatts of offshore wind by the year 2035.
Murphy wants New Jersey to be 100 percent clean energy by 2050. That's very ambitious and likely unrealistic.
The federal government is also involved in this. They manage the auctions for the lease areas. The locations are in federal waters, more than three miles offshore.
The state controls the power contracts in this collaborative partnership.
The current plans call for three lease areas in New Jersey. Just the New Jersey component alone covers hundreds of thousands of acres, featuring several hundred wind turbines.
This grid allegedly will power millions of homes. Eight more leases have been announced between Long Island to Cape May … farther out to sea.
This clean energy production will come at a cost to the fishing industry. The impact on the fishing industry may be significant, just how significant remains to be seen.
I asked former New Jersey Assemblyman Kirk Conover to directly participate in this article, because he has so many years of experience as a Clammer.
I have learned so much from Kirk over the past 30 plus years about Atlantic City's robust clamming industry.
I really appreciate the opportunity to collaborate with Kirk on this piece.
The following are Kirk's words:
Atlantic County is endowed with large back bay estuaries that provide an excellent home for the Eastern Hard-Shell clam, known as Mercenaria Mercenaria, we call them Little Necks, Top Necks, Cherrystones and Chowders.
The back bay clams are sold primarily to restaurants and consumers to be prepared for final consumption. The bays were wide open for decades and professional baymen earned a middle class living off the abundance.
The New Jersey Department of Environmental Protection was formed in the Sixties. There was an outbreak of shellfish borne disease in several Southern states, none in NJ.
The DEP then closed massive amounts of back bay waters to shellfish harvesting. This included part of Reeds Bay, Absecon Bay, Lakes Bay, Scull Bay, Great Egg Harbor Bay, and all the waters behind Brigantine, Atlantic City, Ventnor, Margate, and Longport.
This left a fraction of open water for the bayman to make a living. The prime clamming areas became Reeds Bay, Grassy Bay, Little Bay, and Great Bay.
These areas were still extremely productive. Example: July 4th weekend 1970 I counted eighty boats in Little Bay, and we all caught enough clams for a payday.
Most clammers lived in Absecon, Galloway, and Port Republic.
Realizing that the closures were putting too much pressure on Little Bay, two professional baymen, Rich Beckley and Richard Creama approached the DEP with a plan to open the closed areas to harvest via a regulated transplant/relay program.
Relay lots were established in Great Bay. If you leased a relay lot, you could work the program. Clamming commenced in Lakes Bay at sunrise. You had to stop clamming at 1PM.
Each clammer then loaded their clams on the "State Boat" for the trip to Great Bay. Program participants then met the State Boat in Great Bay and dumped their clams on their lots as the boat sailed over it.
The program expanded each year as the DEP realized the productivity of Lakes Bay was far beyond what was initially projected. A DEP scientist in 1978 told me that Lakes Bay had more clams per square yard than any body of water in the world.
As the 1970's ended, the ACUA Sewer Plant was open and the septic systems, which caused the biologic pollution were shutting down.
The areas that Baymen worked under the transplant program became Seasonal Harvest during the colder months of the year. Knowing that the Transplant Program would end, the DEP implemented a leasing program in Hummock Cove, Dry Bay to the baymen.
This allowed lease holders to plant seed clams and tend them to market size. This is how the few remaining professional baymen now make their living.
There are clam hatcheries in Venice Park and the North End of Brigantine.The productivity of our open waters has declined precipitously from its peak in the late 1979's.
Many baymen think the water is so clean there is not enough food for our little filter feeders. Others cite PWCs drawing in the clam spawn and exhausting it as damaged goods.
The Glory Days of clamming in the bays of Atlantic County are behind us. Every year there are spots that come into clams as they did in the past. Our hope is that these bright spots multiply every year.
ABOUT KIRK CONOVER'S CLAMMING DAYS:
Kirk started clamming at 14 years old, running his boat out of Absecon Creek. He joined the Transplant Program in 1975 with the assistance of Don Maxwell of Maxwell Shellfish. In 1978 & 1979, Kirk had 10 clammers working for him on the Transplant, we planted 6 million plus clams annually. In 1983, Kirk obtained a permission slip to work Maxwell's leased ground in Great Bay, on an as needed basis.That continued until 1995 when a hurricane swept our coast and hardened the bottom.
Atlantic City's Firsts Throughout History
15 Pictures From Memorial Day Weekend That Show The Beauty Of The Jersey Shore