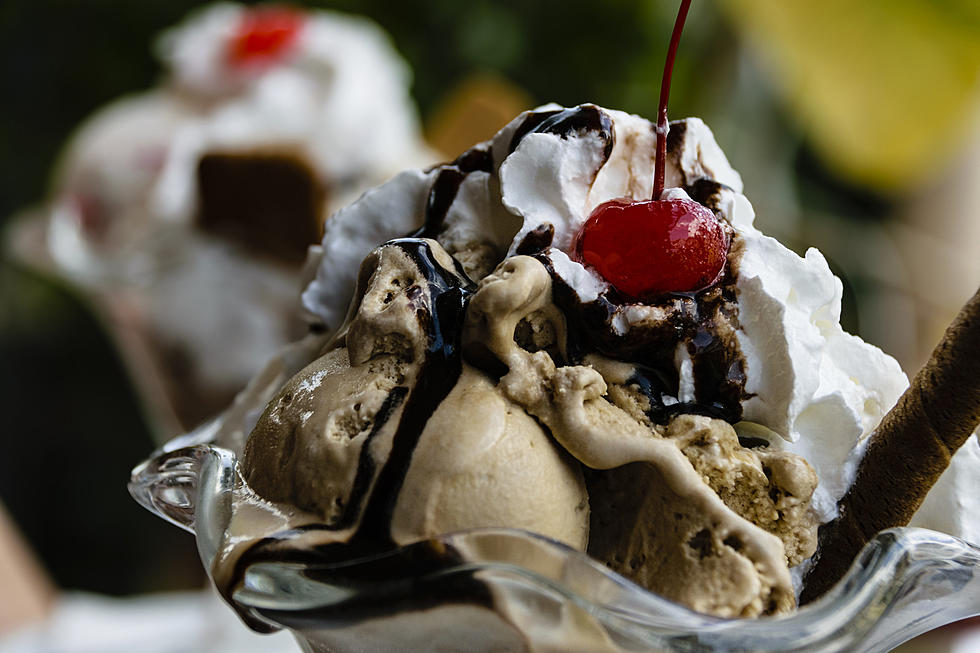 The Best Ice Cream Parlors In Mercer County, NJ
Radu Bighian
There's nothing better than going out for ice cream on a warm summer night.
Whether you like the classic flavors or a crazy creation, Mercer County is filled with top notch ice cream parlors.
What's your favorite?
Mercer County Lifestyle just picked theirs:
The Bent Spoon in Princeton
The bent spoon is located in Palmer Square in downtown Princeton. The shop has the most unique flavors, all handmade. They call themselves a "farm to spoon ice cream shop." The shop's been featured on the Today Show for its one of a kind flavors.
Check this one out below. The Jersey Girl in me can't wait to have some. It's made from local corn on the cob. Yummm.
Uncle Ed's Creamery in Pennington
Known for its homemade ice cream, custom ice cream cakes and pies, candy and chocolates and more, Uncle Ed's Creamery is a popular place.
The flavors change daily but your can count on all the classics and so many more. The Brownie Blast, Mud & Dirt and Chocolate Peanut Butter are my picks...the Cake Batter too.
Look at what they put together for this year's Super Bowl. Isn't that so cute?
Melba Ice Creamery in Lawrenceville
From the same owners of wildly popular bakery in town, The Gingered Peach, Melba took over for The Purple Cow on Main Street with their own take on handmade ice cream and it doesn't disappoint.
Its ice cream creations include Strawberry Rhubarb Pie, Peach Cobbler, Blueberry Cheesecake, Moon Rocks and more. Of course, they have the classics that you can create sundaes, floats and shakes with.
The shop also features soft serve ice cream with oatmilk.
Thomas Sweet in Princeton
This shop on Nassau Street is iconic, the best of the best. It's been around since 1979, it's that good. Make sure you try a blend-in. Its chocolates are something special too.
The shop gets into the spirit of the holidays, offering themed ice cream like this Irish Cream for St. Patrick's Day.
Trenton Ice Cream Parlor in Trenton
It's only been open for a year and it has quite the following. How could it not with treats like these?
Go visit for hand-dipped ice cream, soft serve, water ice, drinks, snacks, and f you like coffee you can always get a freshly brewed cup also.
The cookie sundae is calling my name.
Cream King in Pennington
Cream King has been a local favorite for years. When it closes for the year in the fall, everyone is so sad, but when it finally opens in the spring again, the crowds cheer and come rolling in. I love their motto, "Great food, Great Ice Cream, Great memories."
This is another iconic place in Mercer County. It's been around since 1956 serving premium hard & soft ice cream and all your "Jersey favorites."
So, here you have it. I think a tour of these best spots is in order.
How Many Of These Old Quaker Bridge Mall Stores Do You Remember?
The Quaker Bridge Mall has been open since 1975. There's been many changes in stores and restaurants over the years. How many of the old places do you remember?
Can You Name These Landmarks? Only a True Central Jerseyan Can Pass This Quiz!
Pictured below are things you may (or may not) have seen around Central Jersey. But a TRUE Central Jerseyan can name all of them. See how many YOU can correctly identify!