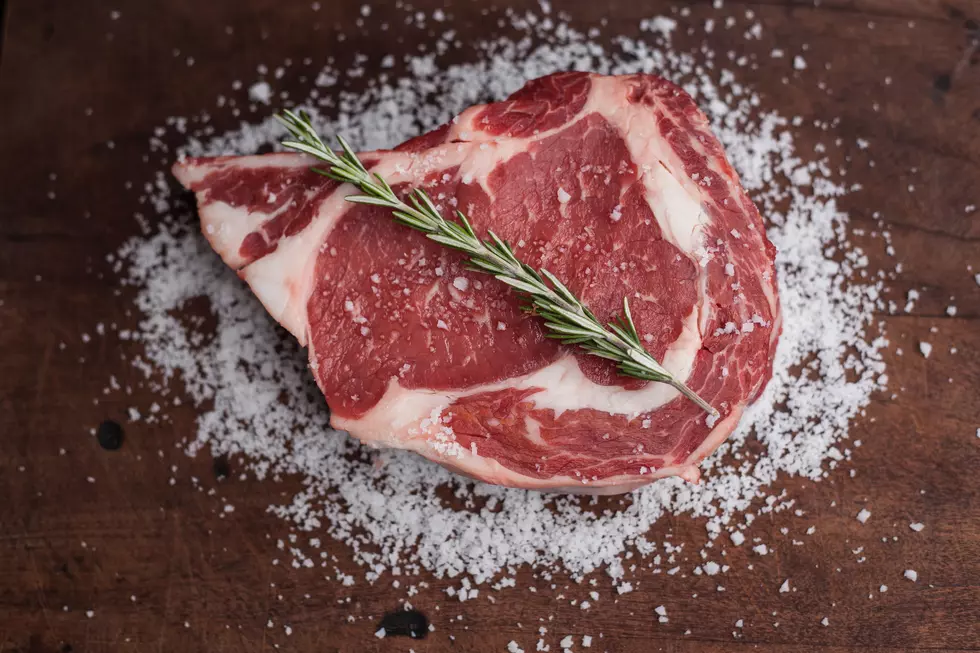 Best Steakhouse in New Jersey For Presidents Day Weekend
Unsplash.com Edson Saldaña
For many, this coming weekend is a holiday weekend and will be a three-day weekend. Many will be looking maybe for some extra activities this coming weekend and one of those activities may be simply having a fantastic meal. In this case, we are talking about getting a fantastic steak right here in New Jersey.
Personally, I love a good rib-eye or porterhouse steak. I like a medium cook on my steak. Add to that rib-eye a nice baked potato and vegetable with mushrooms on that steak and I will be a very happy man. It's simple and delicious and when I go out for a steak that's how I like it. If you are thinking this President's Day Weekend is a good time for a classic steak dinner, then we may have the perfect place for you and it's right in Atlantic County, New Jersey.
Lovefood selected Morton's the Steakhouse in Atlantic City for a great Valentine's dinner, but if you missed Cupid or you decided to wait until this long weekend coming up, this is their pick. "In a city with a steakhouse around every corner, Morton's The Steakhouse is often tipped as the best – and rightly so. Located inside Caesar's Casino & Hotel, the elegant steakhouse offers an award-winning wine list, exceptional service, and USDA prime-aged steaks that often come served with the freshest seafood. The Cajun rib-eye steak is the top order here, with the lobster bisque also getting a thumbs up from diners."
I always enjoy a visit to Caesar's in Atlantic City so this sounds like a great idea, plus did you see Lovefood mention the fabulous "rib-eye" at Morton's the Steakhouse, well that's my cut so I may be on my way southbound on the Garden State Parkway this weekend myself.
Do you have plans for the President's Day Weekend? What are your picks for a great steak here in the Garden State?
Every Amazing New Jersey Restaurant Featured on Diners, Drive-Ins and Dives
Every Extraordinary New Jersey Eatery Featured on The Food Network