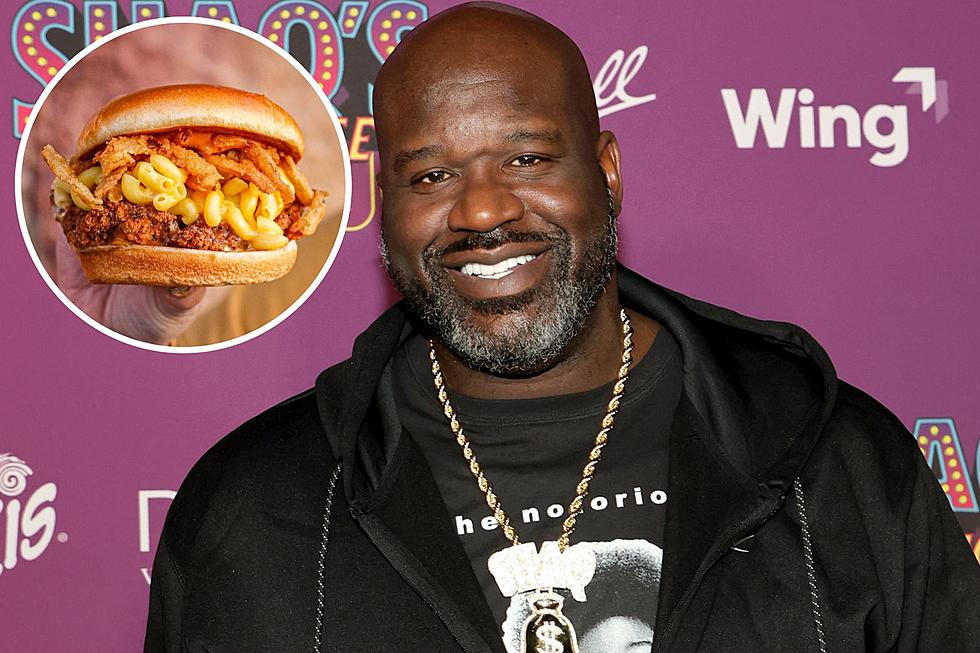 "Big Flavor, Big Food, Big Fun" – Shaq is Bringing "Big Chicken" Eatery to Philadelphia!
Credit: Getty Images, Instagram @bigchickenshaq
Did someone say fried chicken? *Shaq has entered the chatroom*
"Big Flavor. Big Food. Big Fun." - That's the motto for Big Chicken, Shaquille O'Neal's quickly-expanding fast food chain specializing in home-style fried chicken sandwiches. And true to their name, these sandwiches, like Shaq, are BIG. So bring your appetite, because Big Chicken is coming to Philadelphia!
Big Chicken will open its first Pennsylvania eatery in the Concourse of the Comcast Center   (1701 JFK Blvd) this April, according to Philadelphia Inquirer. It will occupy the former space of Top Chef Quickfire, which closed in 2020.
Never heard of Big Chicken? Shaquille O'Neal launched the chain in Las Vegas in 2018 accompanied by a Facebook reality show 'Big Chicken Shaq'. They've since expanded to 13 states, serving up big flavor.
Their menu includes fried chicken sandwiches of epic .... including Big & Sloppy, Uncle Jerome, M.D.E, Big Aristotle and Shaq Attack. And they pack these sandwiches with delicious, creative fixin's such as mac and cheese, bacon, crispy fried onions, jalapeno slaw, and more!
And they don't call it "big chicken" for nothing. Their chicken breast portion sizes are larger than some mainstream fried chicken sandwiches.
"With taste at the forefront, Big Chicken delivers a menu that fuses home-cooked childhood favorites with bold new flavors... Big Chicken aims to create a fun family haven that both comforts and delights," their website reads.
We'll see how popular the place will be when it opens this spring! Will you be chicken... I mean, checking this place out?
---
Haven't Been to Ristorante Lucca and Piano Lounge in Bordentown Yet? Here's What You're Missing
Fine dining has been reinvented at this new restaurant in Bordentown, NJ (formerly Mastoris). It's has the elegant vibe you've been craving. You'll feel as if you're stepping into the city of Lucca in the Tuscany region of Italy. It's not just dinner, it's an experience you won't soon forget.
Haven't been yet? Here's a peek inside.
Check Out These 9 Amazing Restaurants in Asbury Park NJ
If you're heading to Asbury Park NJ, here are some popular restaurants you'll want to check out! A lot of these places are new, so it'll be a culinary adventure!