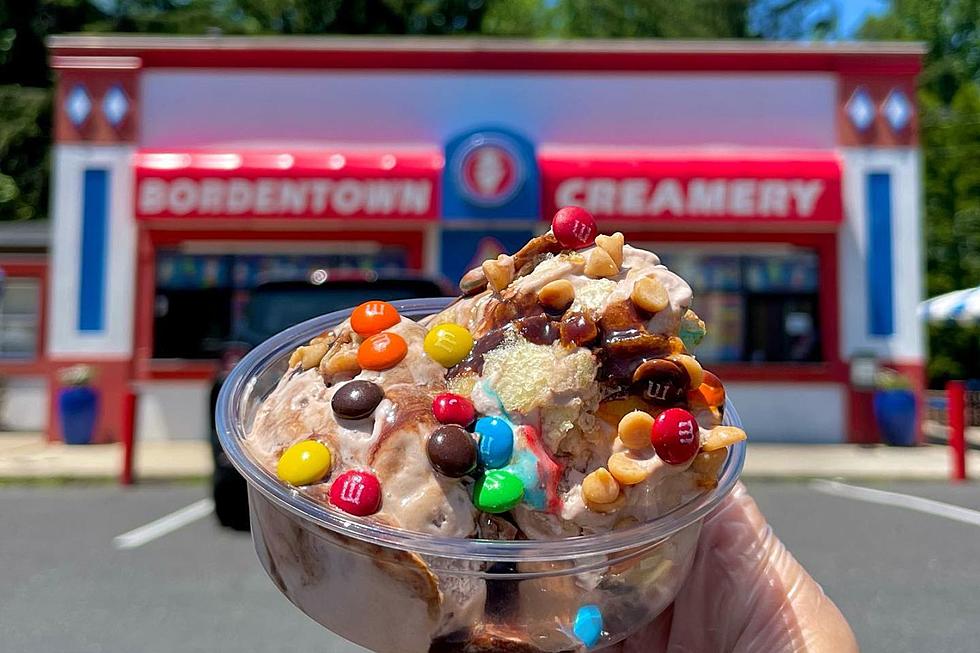 Bordentown Creamery Announces Reopening Date for 2023
Bordentown Creamery via Facebook
I have some good news for you. You don't have to wait too much longer before indulging in your favorite treats from Bordentown Creamery once again.
The popular ice cream shop on Route 206 (behind Russ Ayers hot dog stand) has announced on social media that it's reopening for the 2023 season on Thursday, March 9th.
The Instagram post reads in part, "We finally have our opening date...Thursday, March 9th. Hope to see you all very soon. Stay tuned."
It's family-friendly and a fun place to visit and hang out for a little bit while enjoying your favorite ice cream creation (there are many). Make sure to get you and your friends get your picture taken on the oversized beach chairs. You may have already done  it. I have.
If you've never been to Bordentown Creamery, you should definitely go check it out. You can bring your furry friend for a treat too...they encourage it.
You can check out the menu here. All of the treats are made from scratch and will have you drooling.
They've done some themed menus too. I remember last year's Stranger Things themed treats.
It's been open since 2016 and there's usually a line...yes, it's that good.
They offer vegan and sugar free ice cream too. Plus, Italian Ice.
See you soon, Bordentown Creamery. We've missed you.
Haven't Been to Ristorante Lucca and Piano Lounge in Bordentown Yet? Here's What You're Missing
Fine dining has been reinvented at this new restaurant in Bordentown, NJ (formerly Mastoris). It's has the elegant vibe you've been craving. You'll feel as if you're stepping into the city of Lucca in the Tuscany region of Italy. It's not just dinner, it's an experience you won't soon forget.
Haven't been yet? Here's a peek inside.