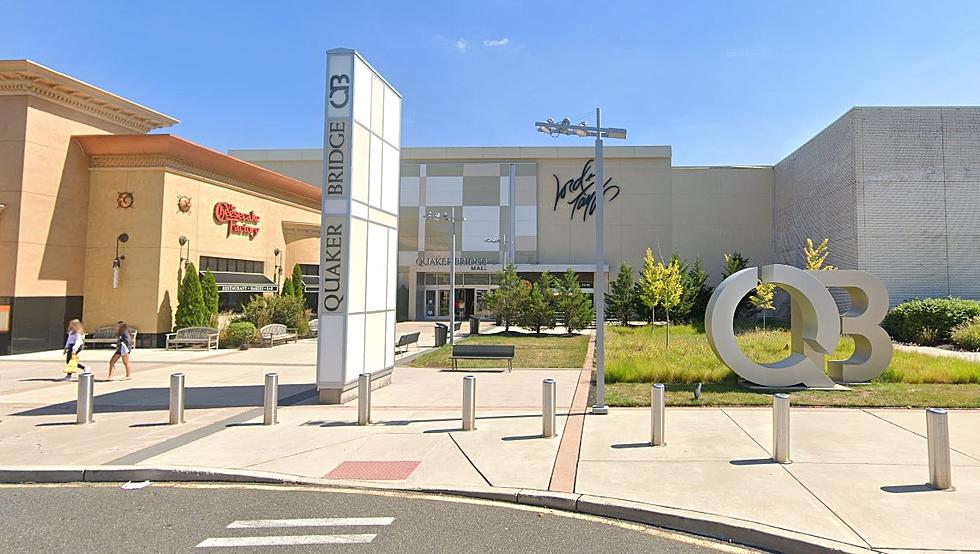 BoxLunch Coming Soon to Quaker Bridge Mall in Lawrence, NJ
Google
There's a new store coming soon to Quaker Bridge Mall, according to Simon Malls.
It's called BoxLunch which is described as, "a civic-minded web & brick and mortar based specialty retailer offering a curated collection of licensed and non-licensed merchandise."
You can pick from clothing, accessories, things for your home, gifts and collectibles, with a pop culture vibe. 
When you shop at BoxLunch, you'll help to make a difference in the community. For every $10 spent, you will help fund a meal for someone in need. The shop will donate to Feeding America through a local foodbank. I love this.
Start shopping now by clicking here. 
You can still get Barbie merch. Check this out.
BoxLunch will be on the lower level of Quaker Bridge Mall next to where Lord & Taylor was. It will be where the tween shop, Justice, once was. According to the mall map, it will be next to Just Beautiful by JB.
Here's an interesting fact. Hot Topic owns BoxLunch, it's like a spinoff, so the stores are very similar. Both websites have the same style too.
There's a Hot Topic in Quaker Bridge Mall as well. It's on the upper level, near Center Court, a few stores away from the Starbucks.
No word on exactly when BoxLunch will be opening. The sign on the storefront simply says, "Coming Soon 2023." Hopefully, it's in time to do some holiday shopping.
When I hear anything more, I'll let you know.
In the meantime, if you'd like to apply to work there you can text WORK@BL to 25000 or click here.
LOOK: Justin Timberlake Lists $10 Million Nashville Property
If you've got an extra $10 million, you can live in Franklin, Tennessee near Keith Urban and Nicole Kidman, Tim McGraw and Faith Hill, and Trisha Yearwood and Garth Brooks. Take a look at this stunning property
recently listed
by Justin Timberlake.
LOOK: 19 Drinks Only '90s Kids Remember
Grab that weird bendy straw you bought with your Chuck. E Cheese tokens, because we're sluprin' up these definitive flavors of the '90s.