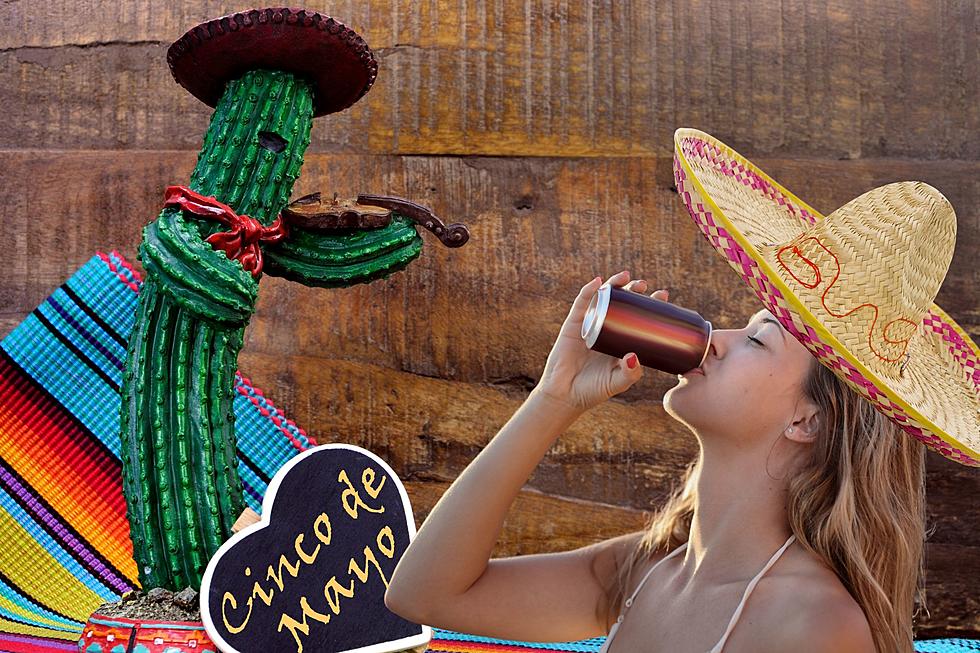 This Is The Best Cinco De Mayo Bar Crawl Happening In New Jersey
canva
One of my favorite times of the year is almost here and I seriously can not wait! There is absolutely nothing like a plate of tacos and a cold margarita to wash it down in my opinion.
If you're like me, then you're for sure going to want to check out this bar crawl that's happening in Hoboken this weekend for Cinco De Mayo! Hoboken's own "Tacos and Tequila" bar crawl is kicking back off again this year and will be in the heart of the beat city in New Jersey for a bar crawl, in my opinion.
There are tons and tons of bars that you can check out while you're stumbling through the streets of Hoboken with a belly full of tequila and tacos.
The bars and clubs that are participating are Wicked Wolf Nightclub, Birch Nightclub, Wild Moose Saloon, Fat Taco Tequila Bar, Lola Nightclub, 80 River Bar, Green Rock Tap & Grill, and of course, Texas Arizona. If you've ever spent a night out in Hoboken, you know that just about every must-stop bar will be part of this bar crawl.
It's all about celebrating Cinco De Mayo with your besties this weekend. Tickets are on sale online now, but hurry up and buy them because they're selling quickly! The standard ticket is selling for $25 before fees which will get you a ton of perks throughout the night.
A digital bar list, free entry to all of the venues participating, 20% off select foods, up to 50% off drinks, and even more. It's all happening this Saturday, May 6th in Hoboken, NJ.  Head to Bar Crawl Live's official site for tickets and more info!
Local Mexican Restaurants To Support in Mercer County, NJ
Every night can be taco Tuesday if you want it to be. From Lawrence Township to Hamilton, these are some of the best local Mexican restaurants in the Mercer County, NJ area.
Things People Are Constantly Googling About NJ
"Why is New Jersey...?"
This is what people are searching about the Garden State.