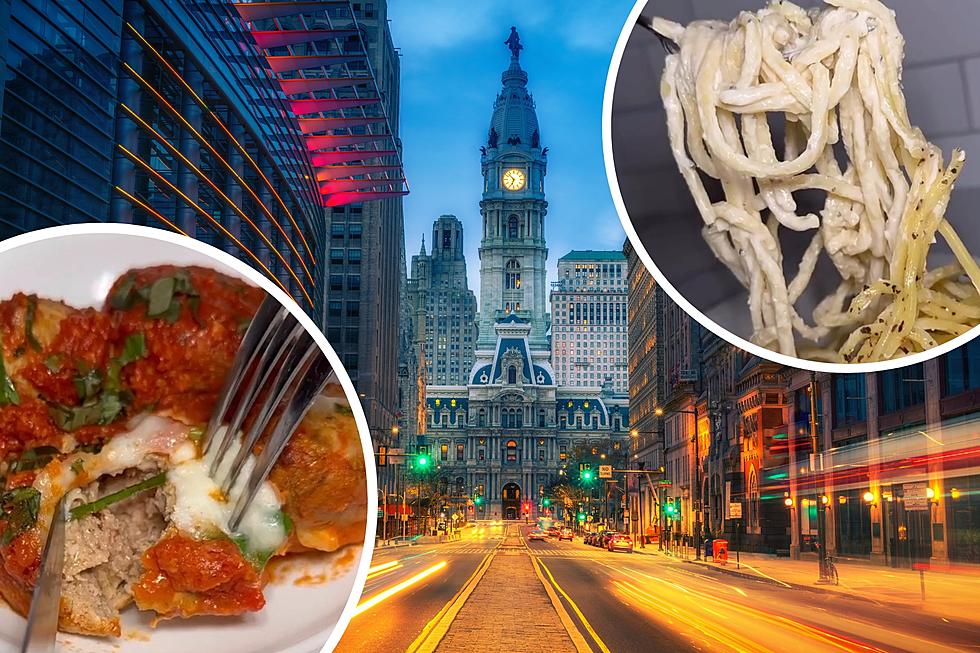 I've FINALLY Found the Best Pasta in Philadelphia
DamoPastaLab via Instagram & Canva
I have lived in Philadelphia for more than 5 years, and after searching long and hard, I am excited to report that I have officially found the best pasta in the city.
And the best part? It's quick and easy to get to. Ordering is a breeze too, and it's not as expensive as you'd think.
Yeah, I can confidently say that Philadelphia's best pasta is served at DaMò Pasta Lab in Center City, Philadelphia.
DaMò Pasta Lab Serves the Best Pasta in Philly
DaMò Pasta Lab, which is located at the corner of 12th and Chestnut, is certainly an unsuspecting eatery.
There's a lot of construction in that area. The building houses a coffee shop and a Shake Shack, so admittedly, I had walked by it countless times before I tried it.
But when I walked into DaMò Pasta Lab, it smelled EXACTLY like I imagine the entire country of Italy smells like. The smells of fresh pasta and sauces greeted me.
Food Is Prepared On-Site at DaMò Pasta Lab
I love Italian food so I honestly wanted to bathe or use the aromas from DaMò Pasta Lab as a cologne.
Chefs were preparing pasta dishes right in front of me in this "Fast-casual" eatery.
The shop's owners, Danilo D'Eugenio and Monica Fenocchio, told the Inquirer that they fell in love with Philly. They're both natives of Italy. They opened their eatery in 2019, according to a profile in The Inquirer.
Once you're inside, if you tilt your head to the right, you can see members of their team preparing their homemade pasta and sauces.
Philly's DaMò Pasta Lab Has A Full Menu
Their menu features more than 15 pasta dishes, 14 warm ones plus one cold pasta dish. They have salads and I LOVE their focaccia bread.
I am a sucker for a simple red sauce so I love their casarecce al Pomodoro, but I know their Pesto and others look SO good too.
DaMò Pasta Lab Is Like The Panera of Pasta Eateries
The best part? I LOVE that it's a fast-casual eatery. So it's kind of like a Panera, but instead, this is for amazing Italian food. You walk up and place your order at a Kiosk.
It's a similar concept to what we had in Mercer County with Pastadoro in Campus Town (Ewing), NJ. I saw several Yelp! reviewers asking for an eatery like this in their town.
It's a pretty intimate setting since it's not a "sit-down waiter service," so there are a few tables and chairs set up. I'd guess it seats about 20 people in total at any time.
DaMò Pasta Lab Is Open on the Ocean City, NJ Boardwalk
DaMò Pasta Lab opened a second eatery on the Ocean City, NJ boardwalk in 2021.
The couple brought the trend of fried pasta (straight from Italy) to the boardwalk, and it's gotten rave reviews.
"Pasta on the Walk is a delicious grub spot with some of the best-fried food I've had on the boards," one Yelp! Reviewer wrote.
Do you remember these 17 legendary reporters and anchors from Channel 6 in Philadelphia?
Let's take a trip back in time and see how many of these reporters and anchors from Channel 6 that you still remember...