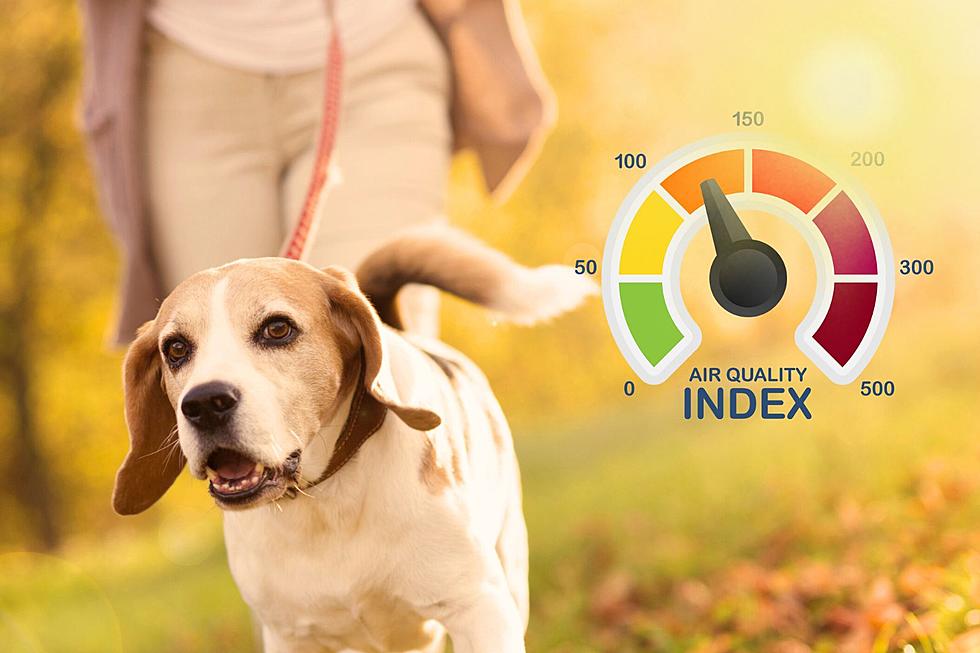 Fetch Can Wait: What Does the Smoky NJ Air Mean for Our Dogs?
Getty Images
The sky is looking pretty scary right now!
The smoky air conditions caused by the Canadian wildfires have been taking over our skies and more importantly, our air quality.
Sure, the orange skies and blood-red sun look kind of cool, but Northeastern forecasters and health experts are warning us to limit or avoid outdoor activities if we can. But what does that mean for our dogs? Obviously they still to get outside for their daily walk to do their business. Experts say our fur babies are just as much at risk as we are. Maybe even more. 
A lead veterinarian  American Veterinary Medical Association told NJ.com:
"Animals have such a keen sense of smell and a much more developed olfactory system, so we could expect maybe they would have even worse effects than a person."
So if you must take your dog outside, try to keep the trips as brief as possible. It's probably for the best to cut out those games of fetch at the dog park for now. The same goes for your cats and other outdoor pets. While you're indoors, keep the windows closed. 
Here are the warning signs to look out for in your dogs while you're taking them outside in this smoky air:
Coughing/gagging
Heavy, open-mouth breathing
Eye watering/irritation
Mouth Inflammation
Nasal Discharge
Asthmatic symptoms
Tiredness
Curbed appetite
Stumbling/falling
(*PST's Chief meteorologist Dan Zarrow says we may have a wind shift on the way to carry away the thickest of the smoke. You can check out his full air quality forecast HERE*)
---
Everything You Need to Know For Concert Season 2023 at Freedom Mortgage Pavilion in Camden NJ
Heading to Freedom Mortgage this summer? Here's what you'll need to know!
Look Inside This $25 Million Jersey Shore Home
This Avalon, NJ home has been put on the market for just under $25 million