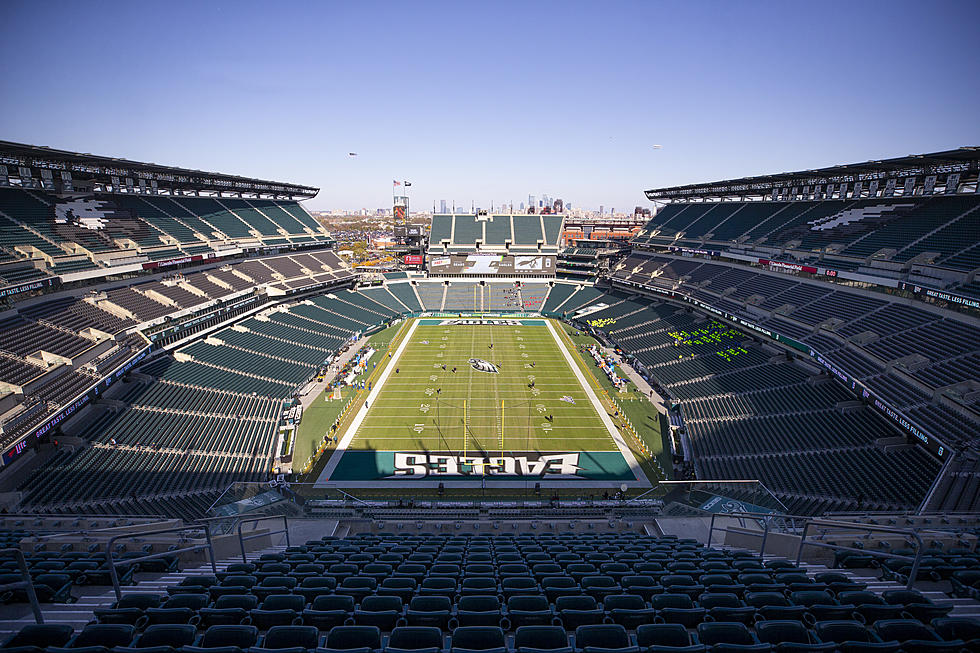 Eagles Super Fans Take Engagement Pictures At The Linc
Getty Images
Let's be real, whenever the rest of us get married our engagement photos will never live up to those of these two Philadelphia Eagles fans. PhillyMag.com reported that this lucky couple, Justin Teles and Meghan Macenka, had the chance of a lifetime when they got to take their engagement pictures at the Lincoln Financial Field.
To make their engagement pictures even more memorable, the couple had a chance to take some with a championship ring and the Vince Lombardi trophy. The future bride told Philly Magazine that when she was offered to take pictures with the trophy she started to cry and of course said yes.
If you and your significant other are both super fans of the birds obviously the Linc would be the ideal place for some engagement pictures. Macenka told PhillyMag.com that every time anyone asks them what their favorite things are they always say food and football. You can't blame them for having those as their top two favorites.
Thinking about it, maybe you can take pictures with the 2008 Phillies championship ring at the Citizens Bank Park. Just an idea.