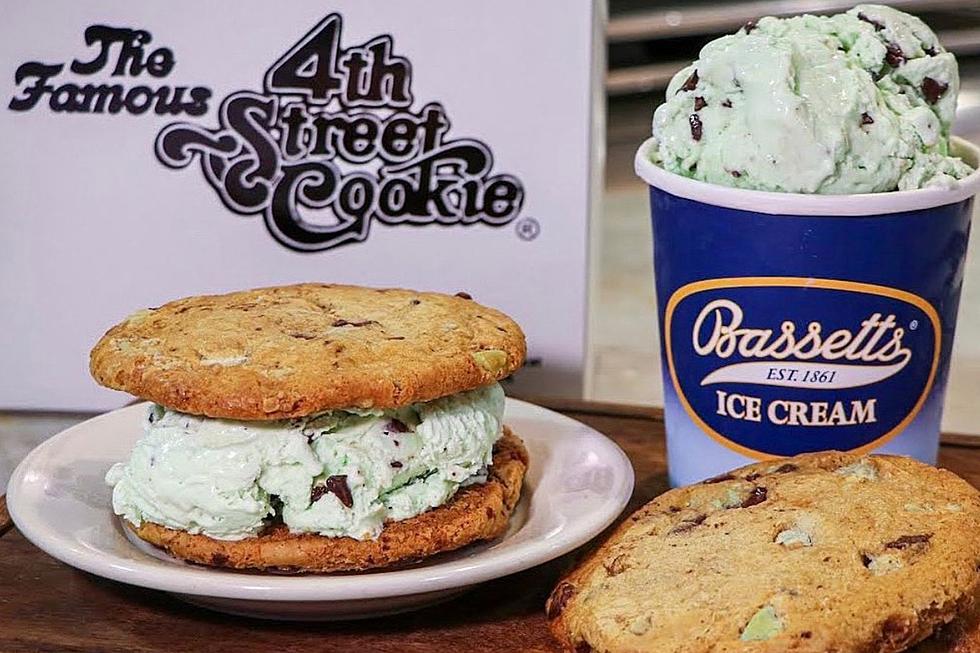 This Iconic Cookie & Ice Cream Shop is Opening its 3rd Location in Margate NJ!
Credit: Instagram @famouscookiecreamery
Something sweet and creamy is coming to South Jersey!
Cookies and Ice Cream - two of the most delicious desserts known to man. Put them both together and you just can't miss! Which is why I'm so excited to hear this news!
Famous Cookie Creamery will be opening soon in Margate NJ at 9315 Amherst Avenue on! This will be their 3rd Jersey Shore location, according to South Jersey Food Scene, and their announcement on Instagram. Their going for a target opening date of May 1!
If you're not familiar with Famous Cookie Creamery, they specialize in joining two iconic Philadelphia dessert brands together in one place: Famous 4th Street Cookies and Bassetts Ice Cream!
You can buy the cookies and ice creams separately or together in cookie boxes and ice cream sandwiches. There are so many delicious, premium ice cream flavors to choose from, like Salted Caramel Pretzel, Raspberry Truffle, Cookies & Cream, Peanut Butter Swirl, Mint Chocolate Chip, and more!
I mean come on! You can't go wrong with a cookie ice cream sandwich!
They also have milkshakes!
Their two other locations are in Ocean City and Wildwood. The Ocean City location will be open from Easter to Labor Day, and the Wildwood location will be open from Memorial Day to Labor Day, according to their website. 
You've GOT to go to Famous Cookie Creamery at least once they open for the season this spring/summer. It's pretty much a tradition. Go ahead and follow them on Instagram @famouscookiecreamery for more updates. We'lll keep you posted!
---
Iconic Jersey Shore Ice Cream Shops
Everyone has their favorite Jersey Shore ice cream shop that they just HAVE to stop at before hitting the beach. Here's a list of just some of the most popular shops along the Jersey Shore.
Here's Where To Get Smooth, Rich Gelato in the NJ/Philadelphia Area
Got a sweet tooth for sweet, smooth gelato? Check this out! Try not to lick your screen...!