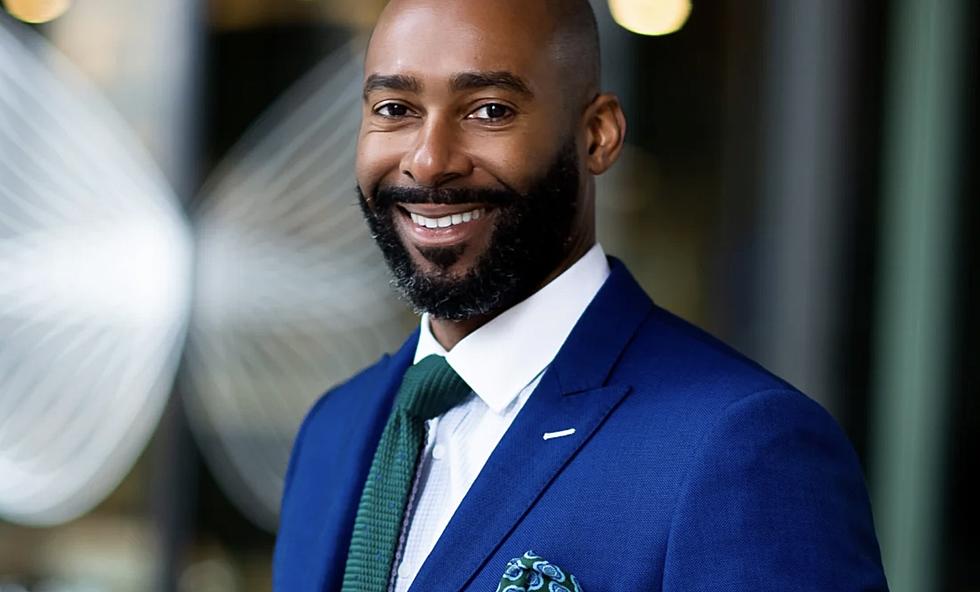 NBC10 Philadelphia's New Evening TV Anchor, Fred Shropshire, Hits the Air
WCAU-TV
Philadelphia's NBC10's newest on-air anchor, Fred Shropshire, has hit the airwaves as of Wednesday, July 5.
Viewers say that the evening broadcasts on Friday, July 5 appeared to be the first day they saw the new anchor on the airwaves. But it wasn't immediately clear when he started on the air. In a previous release, the station said that Shropshire's first day with the station would be June 26.
The hiring of Shropshire comes after veteran anchor Jim Rosenfield left the station in December 2022. It's not immediately clear which newscasts Shropshire will anchor.
However, the station has broadcasts at 4 pm, 5 pm, 6 pm, 7 pm, and 11 pm. The evening newscasts are currently co-anchored by Jacqueline London.
Shropshire was seen co-anchoring the 6 pm newscast on Wednesday, July 5.
As for Shropshire, he is worked most recently as the weekday evening anchor for the NBC affiliate in Charlotte, NC. His career has included stops in New Bern, NC, Raleigh, NC, and Chicago, IL.
Where Are They Now? Looking Back at Philadelphia TV's Most Famous Anchors
"(Shropshire) is a dedicated and community-minded journalist, whose knowledge and passion for storytelling will serve our audience well," the Vice President of News for NBC10 and Telemundo62, Elizabeth Flores, said on Friday.
"As a self-proclaimed history buff, I'm looking forward to learning more about Philadelphia, one of the country's oldest cities," Shropshire said when the station announced his hiring. "It will be fun for my family and me to explore all that the Delaware Valley has to offer."
Veteran TV Anchor Jim Rosenfield Departs NBC10
The vacancy on NBC10's weekday evening newscasts comes after veteran anchor Jim Rosenfield departed the station in December 2022.
Rosenfield had worked at NBC10 for nearly a decade before deciding to depart the station late last year.
Where Are They Now? Looking Back at Philadelphia TV's Most Famous Anchors
"New York is calling me home. After nine years at NBC10, I am excited to explore new opportunities and return to the place where I grew up, and where my family looks forward to having me around the corner," Rosenfield said. 
Popular Meteorologist Steve Sosna Leaves NBC 10 in March 2023
Meanwhile, NBC 10's meteorologist Steve Sosna announced his departure from the Philadelphia TV station earlier this year as well.
In fact, Sosna's final day with the station was earlier this week (March 1). 
"My husband recently got an incredible job within the federal government, and so we're off to Washington DC. He's already there," Sosna wrote in a social media post. "This is an opportunity that I could not hold him back from-- as it is his dream, and he followed me to PHILLY 6 years ago for my dream."
As part of the move, Sosna revealed that he has accepted a role with WJZ-TV (that's the CBS TV affiliate in Baltimore, MD) as their weekend meteorologist.
Veteran Meteorologist Glenn "Hurricane" Schwartz Retires in Spring 2022
Meanwhile, veteran meteorologist Glenn "Hurricane" Schwartz also departed the NBC affiliate last spring. Schwartz, who started working on-air at the station in 1995, ented a storied 27-year career when he left the TV station last May.
At the time of his retirement, Glenn said he planned to continue working in the meteorology field, as he would dedicate more of his life to the threat of climate change.

Where Are They Now? Looking Back at Philadelphia TV's Most Famous Anchors
From John Bolaris to Larry Mendte and from Lisa Thomas-Laurie to Renee Chenault-Fattah, Philadelphia's media landscape has been shaped by some of the nation's most iconic anchors (and reporters). But where are they now? We take a look back:
Do you remember these 17 legendary reporters and anchors from Channel 6 in Philadelphia?
Let's take a trip back in time and see how many of these reporters and anchors from Channel 6 that you still remember...