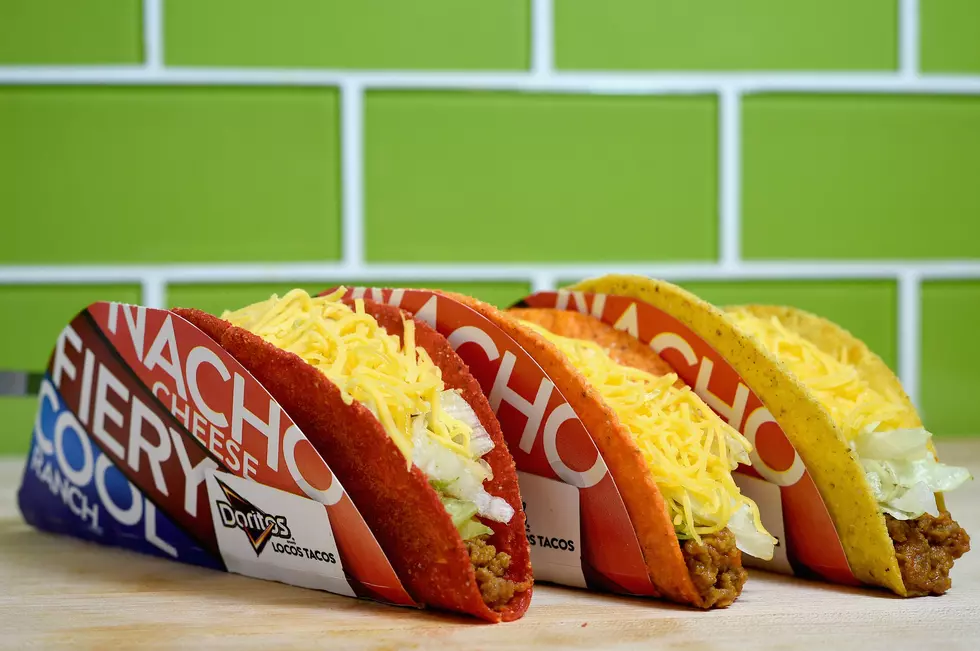 Free Taco Bell Today thanks to the Golden State Warriors!
Credit: Getty Images for Taco Bell
Happy Taco Tuesday! There's nothing like taco night to cure the rainy day blues! It's even better when you can get some free tacos! Free is always better, right?
According to The Patch, if you stop in a participating Taco Bell today from 2-6pm and just ask for your free Doritos Locos Taco, that is exactly what you'll get. You may be asking yourself, why the free tacos today? Well, it's all thanks to the Golden State Warriors. During the NBA Finals, the Warriors won a road game against the Toronto Raptors and according to the Taco Bell's Steal a Game, Steal a Taco promotion, that means we all get free tacos!
*As always, it's good to check with your local Taco Bell to see if they are participating in this promotion* (However, this is a national contest and promotion, so all Taco Bells should be participating.)