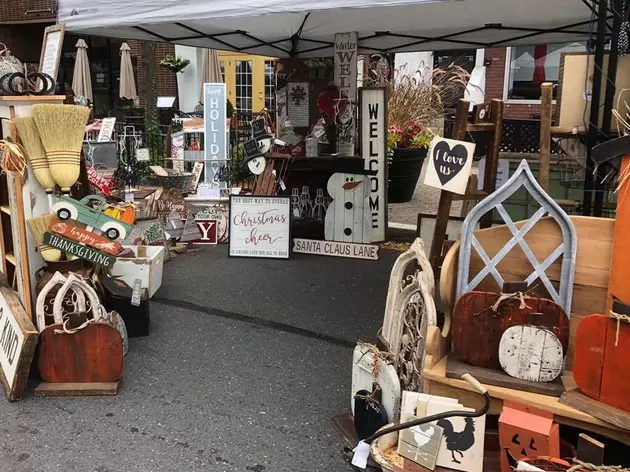 Grand Opening Date Set for Barn Picks & Stuff in Quaker Bridge Mall
Credit - Facebook/Barn Picks & Stuff
The grand opening for the new craft store in Quaker Bridge Mall, Barn Picks & Stuff, will be on Saturday, October 19th. Yay.
My craft show loving friends and I have been waiting for this annoucement, and it finally came last night via their Facebook page. Yay! I can't wait to check it out. This could be bad news for my wallet, but, good news for my house, and people on my holiday list. Lol. They also so private parties, street fairs, etc. Fun.
They're inviting you to bring a friend or friends to the Grand Opening, and check out the store, which looks a little bit like the inside of a barn. It look so cute, doesn't it?
The first 50 people will get a prize (with a purchase). I have a feeling it's going to be packed. They definitely have a following on Facebook, with everyone commenting how excited they are that they're opening soon.
Barn Picks & Stuff will be on the upper level of Quaker Bridge Mall, next to JCPenney (the old Payless shoe store).
I may need an intervention. Lol.
Quaker Bridge Mall is on Route 1 in Lawrence Township, NJ.