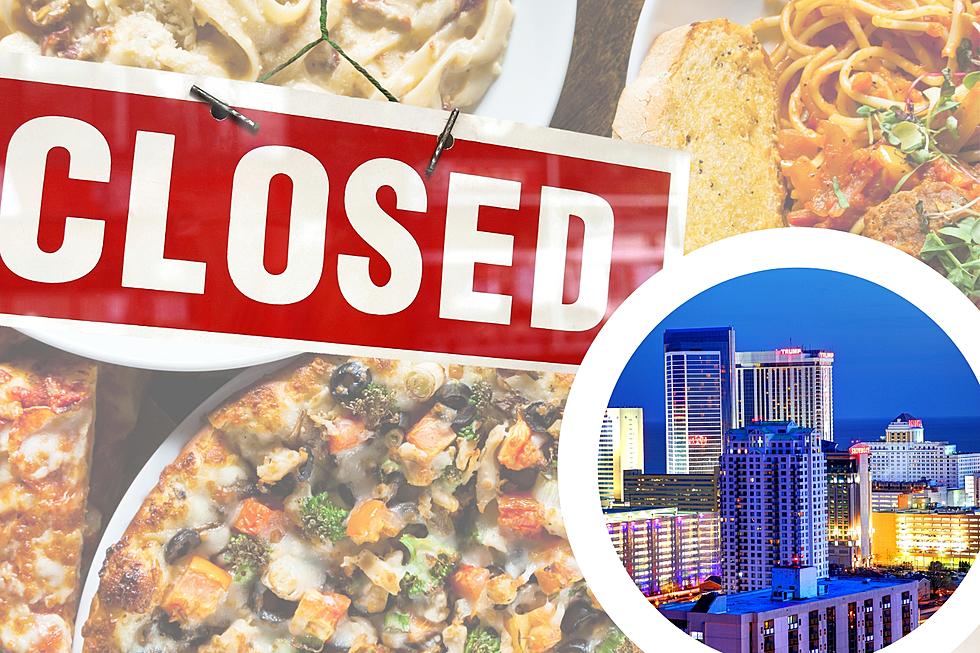 Longtime Atlantic City Restaurant, Golden Nugget Casino's Grotto, Closes
Composite via Canva
One of my favorite restaurants in Atlantic City has closed. The Golden Nugget quietly shared the news on Instagram about a week ago that one of their restaurants would be closing.
The dining scene in the city has undergone many changes in recent years, so this is just the latest change to affect the city. But I was sad about this one.
Grotto, the Italian Restaurant located on the gaming floor of the Golden Nugget Casino in Atlantic City, served its final pasta dish (and pizza) on Monday, April 17.
The casino shared the news on Instagram last weekend inviting guests to join them at Grotto for the final time.
"Pull up a chair and join us this weekend for the last time at Grotto as it will be officially closing Monday, April 17," they wrote in the Instagram post, which was shared late last week.
The casino went on to say that something exciting was coming soon, but didn't give exact details.
Grotto, known for its Southern Italian style cooking, served up pasta dishes, chicken, pizza, and more. They were only open on the weekend, with hours for patrons Friday-Sunday nights.
Grotto still has locations in Texas and Las Vegas, according to their website.
Meanwhile, other restaurants inside the Golden Nugget Casino's property include Michael Patricks, Chart House, Vic & Anthony's Steakhouse, Lillie's Asian Cuisine, Bill's Bar & Burger, and Bean & Bread.
We've reached out to the Golden Nugget Atlantic City to see what they may be cooking up next, and haven't heard back yet.
We'll keep you posted as its likely they'll unveil a new restaurant in that space soon.
Earlier this month, Martorano's Italian Restaurant at Harrah's Casino Resort closed for (... ever) as well. That restaurant, which closed on April 15, is apparently moving to Philadelphia.

Best Meal Served At Great Atlantic City, N.J. Area Restaurants