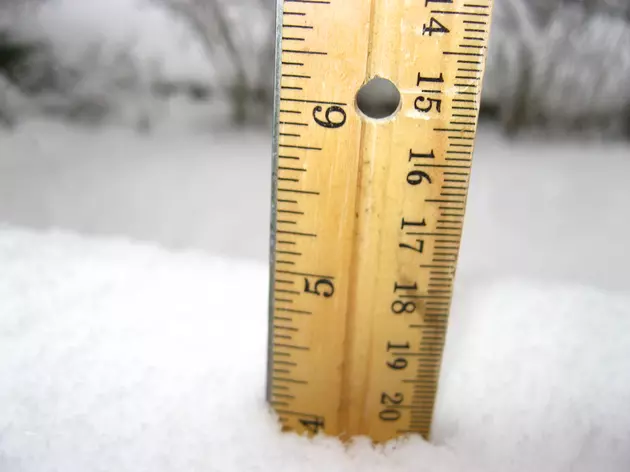 How Much Snow Fell In Your Neighborhood?
Getty Images
The snow that fell earlier today has tapered off and temperatures are rising, but for many of us, today's snowfall was a reminder that winter is still very much upon us. In fact, at least 3" of snow was reported in parts of Burlington County.
We rounded up the latest snow totals from our area, where it looks like we averaged between two and three inches of snow (making it one of the largest storms of the year for our area):
Below are totals reported directly to the National Weather Service from trained spotters and social media:
Burlington County
Cinnaminson - 2.8"
Eastampton - 2.6"
Medford - 2.5"
Marlton - 3.0"
Mercer County
Trenton - 2.0"
Bucks County
Warminster - 2.8"
Philadelphia
Philadelphia - 3.3"