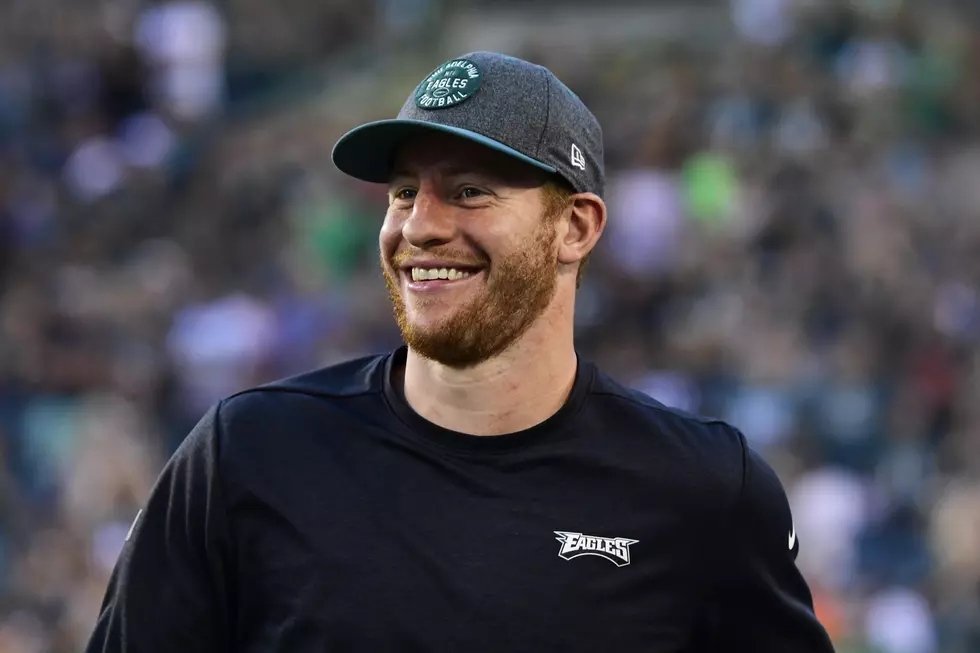 Love Carson Wentz? You've Gotta Go to Levittown for this Sandwich
Credit: Getty Images
Nothing is better than a cheat day, right? I love just kicking back on a Sunday and eating whatever I want and not worrying about calories. What would be better than kicking back and eating a delicious cheesesteak with a bunch of different toppings inspired by your favorite quarterback? Well, if you're a fan of the Philadelphia Eagles, you can definitely do this!
Last year, Jay's Steak and Hoagie Joint in Parkland Pennsylvania, created a sandwich in honor of quarterback Carson Wentz, and according to The Patch it's back again this year! The sandwich, which they named the Wentzel Dip costs $11 and a portion of what the sandwich makes is going to be given to Bucks County Food Banks. So what exactly is on this $11 sandwich? It's a chicken cheesesteak with tater tots, fried cheese curds and a beef-bison dip cream cheese, (which is apparently made special by Jay's Steak and Hoagie Joint) all served on a pretzel roll.
Judging by the pictures of this sandwich, I think I want one!