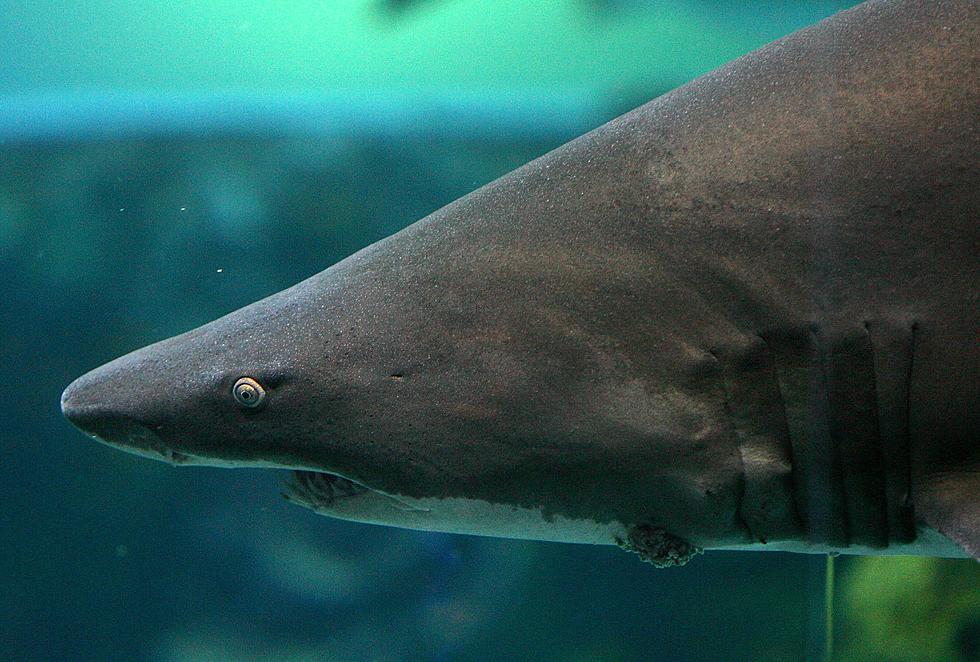 It's Shark Week – Where Can You See Them In Person
Credit: Getty Images
It's hard to believe, but this is the 30th anniversary of The Discovery Channel's Shark Week.  Discovery calls it "television's longest-running event" and for many people, it wouldn't be summer without it.
If you're someone who loves Shark Week, you may want to take the next step and go see real, live sharks in person.  Fortunately, there are several places within a three hour drive that you can do that.
First, there's the Adventure Aquarium in Camden, NJ.  Not only are they celebrating Shark Week, they're celebrating "Shark Summer" with three months of shark-related activities.  One of the highlights is Shark Bridge, which AdventureAquarium.com describes as " the longest V-shaped rope suspension bridge in the world, where you will walk inches above the 21-foot deep Shark Realm exhibit."  (I think I'll pass.)
Next up is Jenkinson's Aquarium on the boardwalk in Point Pleasant Beach, NJ.  According to their website, Jenkinsons.com, this aquarium features sandbar sharks, nurse sharks, spotted wobbegongs, and a sand tiger shark.  At the Jenk's Aquarium, you can watch sharks being fed on Mondays, Wednesdays and Saturdays at 4pm during the summer.