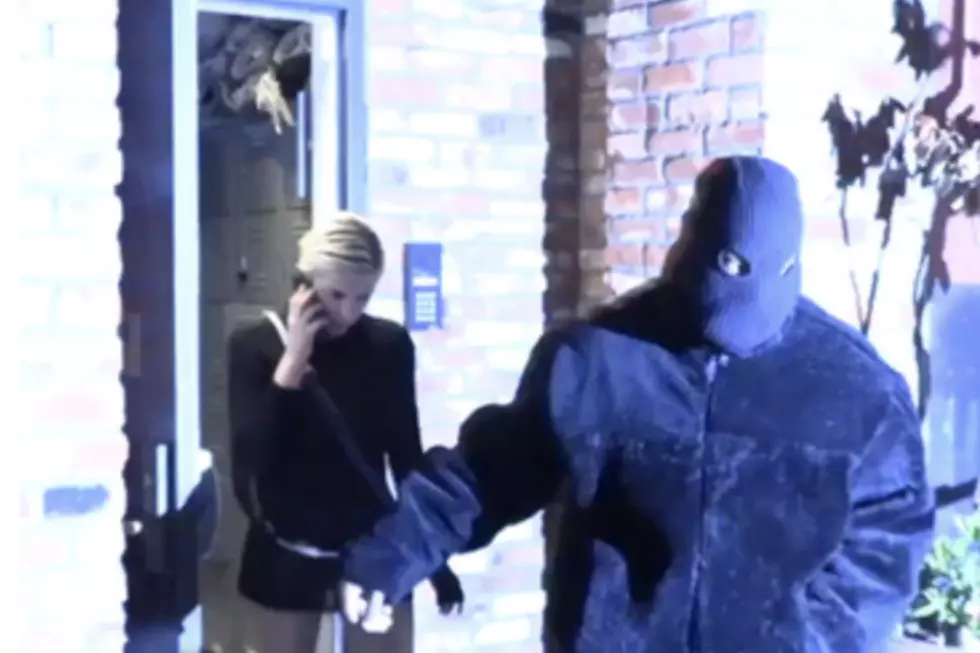 Kanye West Wears Ski Mask to Avoid Paparazzi Photos
stilllsmallz/Twitter
Kanye West isn't giving the paparazzi the opportunity to take his photo, following some recent tense encounters with photographers.
On Tuesday night (Jan. 31), Ye and his reported new bride Bianca Censori were spotted leaving the Beauty & Essex restaurant in Hollywood, Calif, according to TMZ. Kanye is prepared for the paparazzi onslaught and exits the restaurant donning a Cobra Commander-style ski mask. In the video below, Ye sees the paps and makes a beeline for his awaiting vehicle, nearly running into a photographer as he charges to his SUV, skipping the pleasantries of opening Censori's door for her.
It's clear Ye wants no parts of paparazzi interactions after two of his latest run-ins made the headlines. Last week, Kanye resurfaced in L.A. at a tanning salon with Censori and confronted a paparazzo who would not stop filming him.
"Stop. Just stop, bro," Kanye West warned. "It's antagonistic. You got the shot. It's like, you don't even know. You just jump up on people like this."
"Do you know the first time I took medication, where I was?" Kanye continued. "'Cause I got mad a paparazzi. Do you know what paparazzi was? The same ones that shot Brittney. My dad did photography for newspapers. It has to be some kind of balance, some kind of conversation. I can't live in California and my life like I'm some kind of caged animal."
Over the weekend, he made the news for grabbing and tossing a woman's phone who refused to quit filming him.
See Video of Kanye West Concealing His Face from Paparazzi With a Ski Mask Below
See Companies That Have Cut Ties With Kanye West