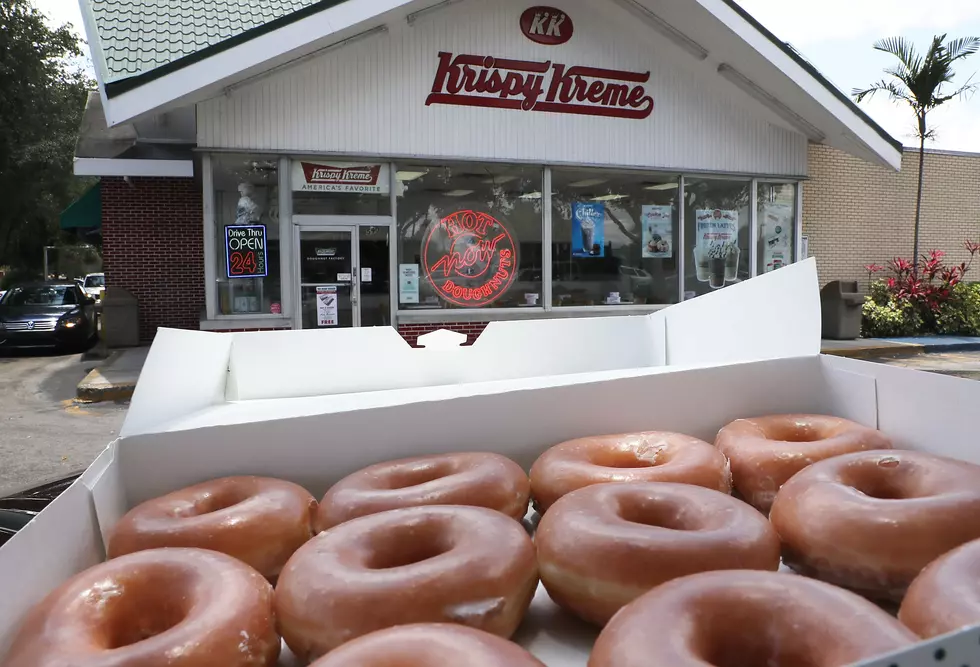 Krispy Kreme is Giving Away Free Donuts on Saturday
Joe Raedle / GettyImages
Listen up, donut lovers! Krispy Kreme just got a little bit better. Everyone knows Krispy Kreme is famous for their classic glazed donuts but they are taking it up a notch with a new cream-filled donut. And on June 22, you can get one for free. That's right.
Each customer will receive one free cream-filled donut and will have a choice between a chocolate cream-filled or vanilla cream-filled donut.
According to NJ.com, Krispy Kreme said that if it gave away 1 million donuts on National Doughnut Day that there would be another free donut day.  Thank you Krispy Kreme for always keeping your promises to us donut lovers!