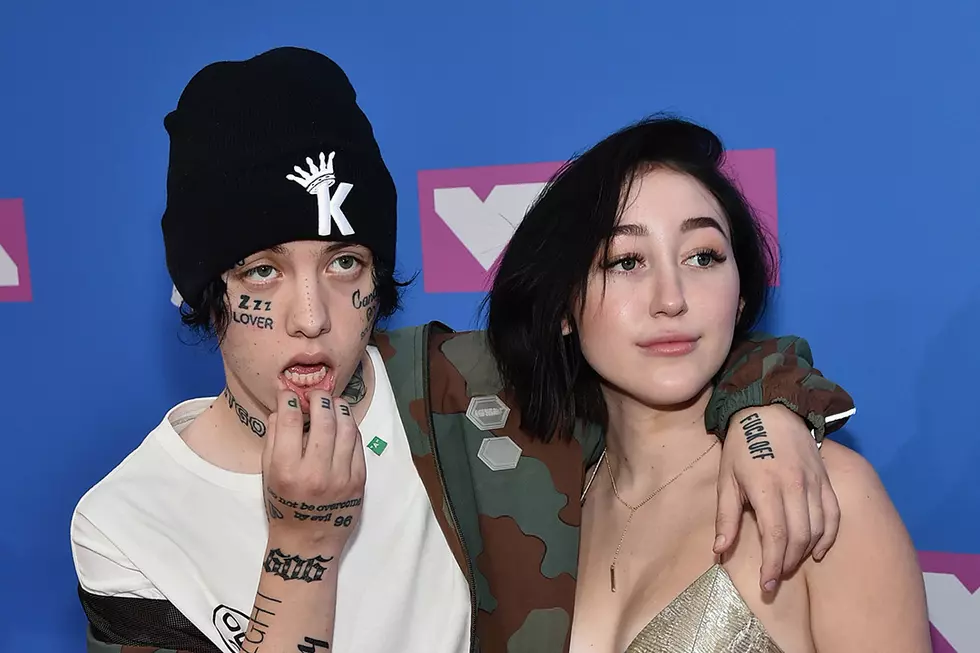 Lil Xan and Noah Cyrus Break Up After Accusing Each Other of Cheating
Mike Coppola, Getty Images
After a month of dating, Lil Xan and Noah Cyrus have broken up. The Total Xanarchy rapper hit up Instagram on Monday (Sept. 3) and shared a series of now-deleted posts that read, "I feel like I'm probably being cheated on" and "Bad things always happen to the good guys so ima be an asshole from now on if you ain't gang."
In a separate video posted on Instagram, Lil Xan confirmed the breakup, saying, "Yo, it just hurts like so fucking bad. You think you know somebody and then you just get used. Literally my whole life is just being used."
According to Cyrus, Xan believed she was cheating on him because she sent him an edited photo of singer Charlie Puth's head on a pornstar's body. "I'm heartbroken and confused. this is the meme i sent [Lil Xan] that made him think im cheating on him," she wrote on IG.
But while Cyrus denies cheating on the rapper, Xan said it had nothing to do with the meme she sent and had to do with a man he saw her with. "If y'all think that meme is the reason I broke up with Noah, that is hilarious. I broke up with her 'cause she was all over some other dude," he said.
Cyrus eventually fired back again at Xan's claims and accused the rapper of cheating on her. "I then saw a picture of a girl on a court on his story at 2am," she wrote on Instagram. "When I facetimed him later on i noticed a hickey. he told me it was just a bruise. i decided to give him the benefit of the doubt and ignored it."
With the relationship now over, Xan also revealed that fans won't be getting a video for their "Live or Die" collaboration. "Yo, sorry to everybody, but I'm X'ing 'Live or Die,' that shit's not coming out–the music video," he said. "People love to just hurt me."
Check out Lil Xan and Noah Cyrus' posts below.
See 33 Rappers With Wild Neck Tattoos