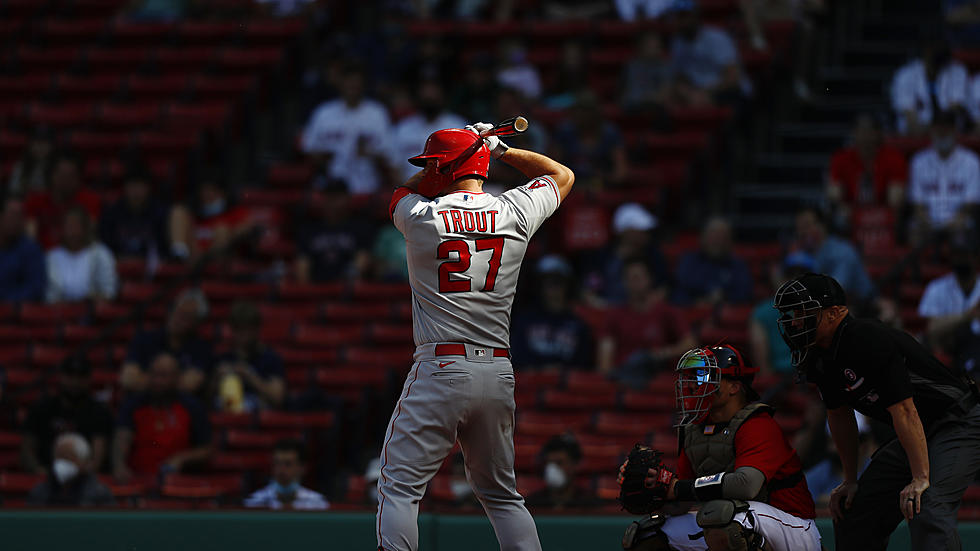 Millville, NJ MLB Meteor Mike Trout Should Improve His Autograph
Omar Rawlings, Getty Images
I want to begin by making it clear that this suggestion is based upon the great respect that I have for Major League Baseball Great Mike Trout, from Millville, New Jersey.
I'm a huge Trout fan. In fact, I have often publicly written and stated on-air that Trout is this era's, Mickey Mantle.
If you missed my detailed article about Trout and my glowing and direct comparison, here it is:
Read More: Millville, New Jersey's Mike Trout Is This Era's, Mickey Mantle
Trout is the prototype superstar. He always says and does the right thing. His image is outstanding in every way.
The only thing that I don't like about Trout is his autograph. It's terrible and not in keeping with this future Hall of Famer's stature.
Here is a typical sampling of trout's autograph:
Trout's autograph is illegible. He's so much better than this.
When you think about most of the greats, they have beautiful autographs.
Here are some autograph samples from:
Babe Ruth
Mickey Mantle
Joe DiMaggio
Ted Williams
Pete Rose
Derek Jeter
BABE RUTH
MICKEY MANTLE
JOE DI MAGGIO
TED WILLIAMS
PETE ROSE
DEREK JETER
Here two bonus autographs from a great NBA player and a great American President:
"DR. J" JULIUS ERVING
PRESIDENT RONALD REAGAN
The greats typically take great pride in their autograph.
Early in his career, Mickey Mantle's autograph was not nearly as elegant and lacked the creative flair that you see above. He changed it over time. The Mantle autograph is my favorite of all time, with Babe Ruth a very close second.
I am respectfully asking Trout to consider both changing and improving his autograph. Make it one that can be read and give it the same artistic flair that you give to your Major League Baseball craft.
Trout is one of the greatest Major League Baseball Players of all time. His autograph should reflect the high standing that he has achieved.
The current Trout autograph doesn't line up with his greatness.
10 Things I am Extremely Grateful For in Atlantic County
10 Things I am Extremely Grateful For in Atlantic County
What Are These Atlantic & Cape May, NJ Communities Best Known For?