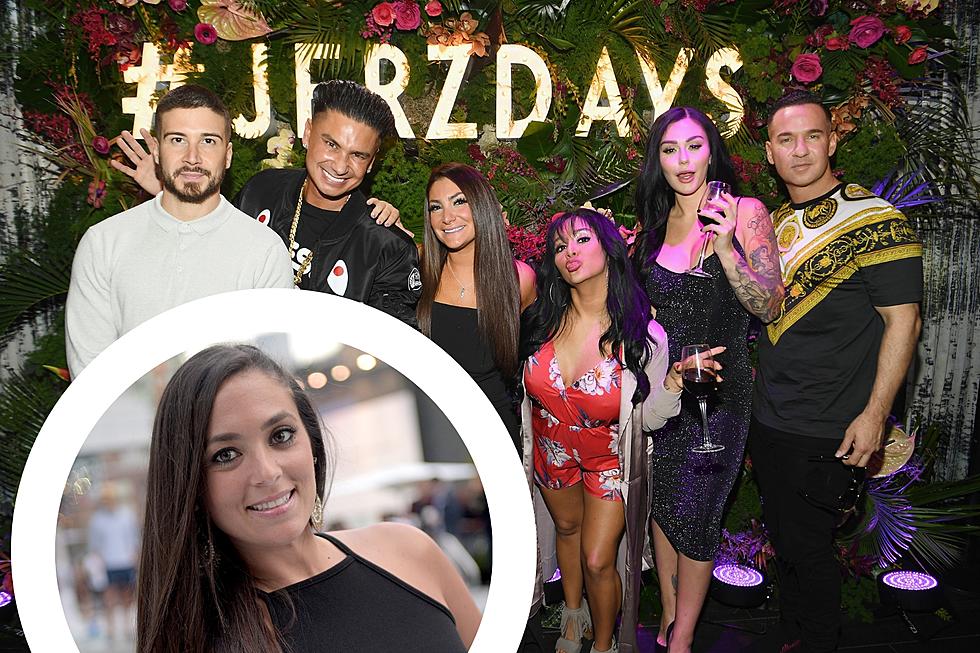 GTL! Sammi 'Sweetheart' Is Returning MTV's Jersey Shore For the First Time in a Decade
Composite via Getty Images
For years we've been waiting... and it looks like it's finally about to happen!
Yeah, we think Sammi "Sweetheart" Giancola is FINALLY returning to the 'Jersey Shore' franchise for the current season of the MTV show, "Jersey Shore Family Vacation."
At least that's what a few tweets shared by MTV (and the cast) on Saturday night (March 11) have us thinking. Check this out.
The show's official Twitter account posted a photo of Sammi, appearing to be filmed in front of a green screen. It was captioned, "She's the sweetest b* you'll ever meet. 🎥💋 @SammiSweetheart."
Other cast members quickly responded to the tweet including Nicole "Snooki" Polizzi, but it may be been DJ Pauly D's tweet that's the most telling.
DJ Pauly D retweeted MTV's tweet and he wrote "Back like she never left. #JSFamilyVacation"
So, yeah, we think Sammi is about to come back to the Jersey Shore franchise.
MTV has not officially commented. It's also not clear if it's just a guest role or if she'll be a recurring member of the new show. MTV's "Jersey Shore Family Vacation" currently airs Thursday nights at 8 pm ET.
Why Wasn't Sammi "Sweetheart" on MTV's Family Vacation?
OK, so the back story here: Sammi was the only original cast member to not return to the show for the reboot. "Jersey Shore Family Vacation" first premiered in 2018 and it's now in its 6th season.
Back in 2018, Sammi said she was not joining the show to avoid "potentially toxic situations," according to a post shared on Instagram at the time.
Fans speculated that might have been referring to the toxic situation of her ex-boyfriend Ronnie Ortiz-Magro, who was going to be appearing on the show.
"I am at a completely different place in my life right now focusing on my businesses and relationship. I am not the same person as I was when I was 22," she wrote. "At 31, I am currently extremely happy in every aspect of my life."
Having said that, the possible timing of Sammi's return to the Jersey Shore franchise makes sense right now.
Ronnie has parted ways with MTV and the show following the 5th season of the show. He was arrested for domestic violence back in 2021 for an incident involving his girlfriend at the time, Saffire Matos. Ronnie was never charged, but a mutual decision was made for Ronnie to leave the franchise, according to a report from E!.

7 UNTRUE STEREOTYPES ABOUT THE JERSEY SHORE