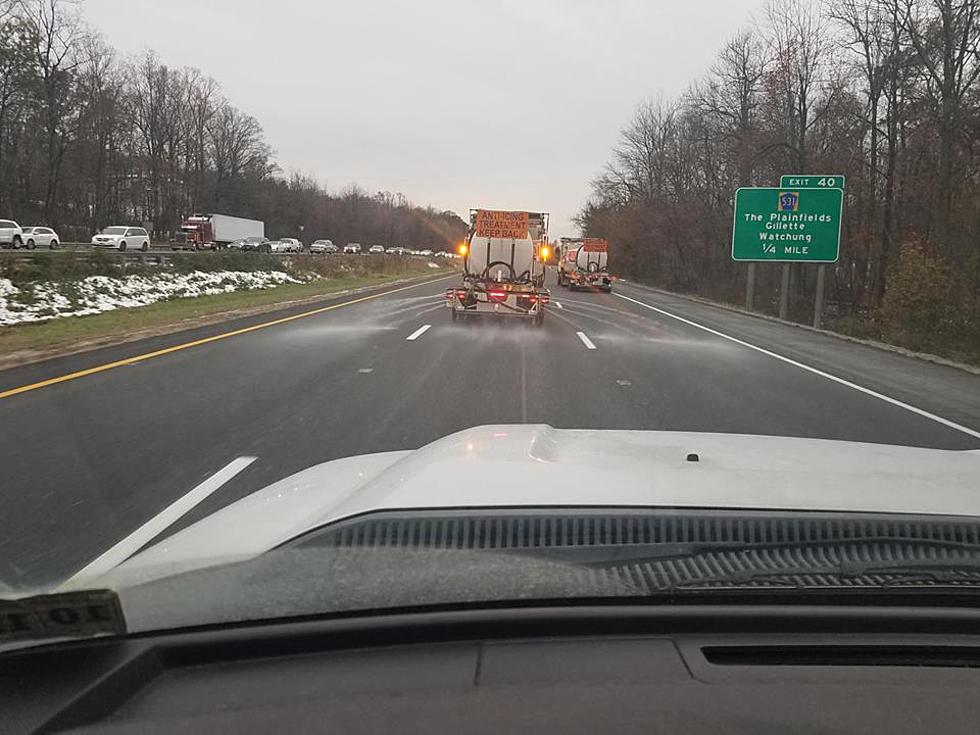 Murphy tries to ensure NJ isn't caught with its plows down (again)
A Department of Transportation truck brines I-78 on Sunday (NJ DOT)
TRENTON — Gov. Phil Murphy can't win when it comes to winter storm prep.
First, his administration was accused of being ill-prepared for last Thursday's snowstorm that caused hours-long commutes and people to become stranded on highways as plows became stuck in traffic.
Murphy came under heavy criticism for his initial reaction to the storm, in which he blamed meteorologists for perceived delays in getting snow equipment on the road. The Democrat preached "patience" to drivers who sat for hours — some for as many as five to nine hours — on snow-covered roads.
Then, Murphy pulled out all the stops for a pair of small storms expected to drop light snow in North Jersey. Brine trucks hit the highways on Sunday afternoon and most state agencies tweeted out their plans for the first storm.
But as the reality of Sunday night and the fizzling probability of problems Monday night became apparent ("No significant travel issues are expected," Townsquare New Jersey Chief Meteorologist Dan Zarrow wrote in his weather blog Monday morning), those agencies began to backtrack.
On Sunday evening, Murphy shifted the blamestorming from weather forecasters to global warming, while continuing to maintain his office was not at fault for what happened just 72 hours prior.
"You might ask the question, would we be doing this (media briefing) if last Thursday had not happened," the governor said, according to MyCentralJersey.com. "The answer is yes."