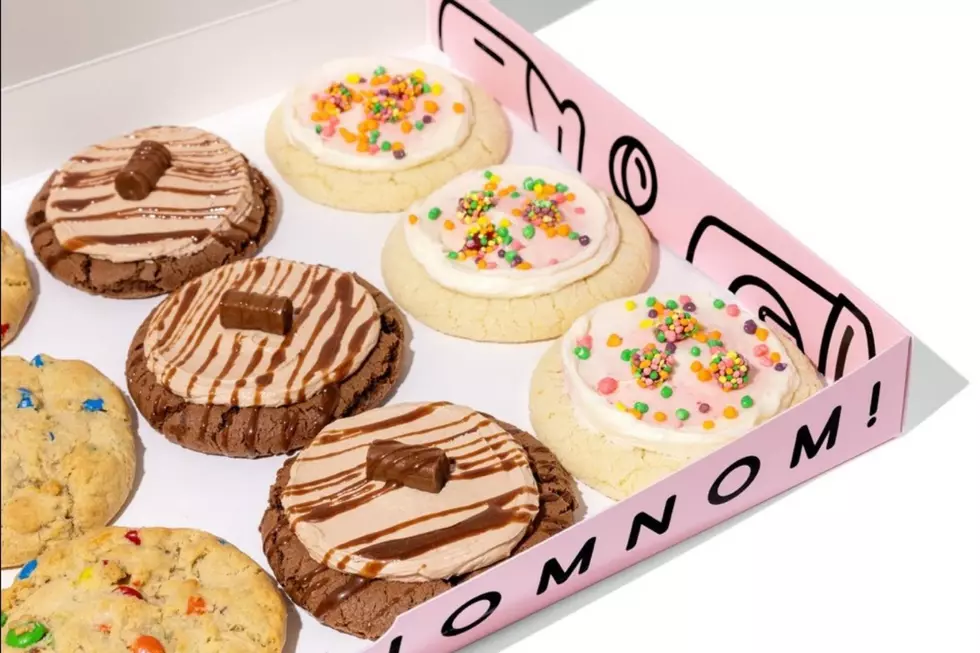 Sweet! Is a New Crumbl Cookies Coming to This South Jersey Location?
Credit: Instagram @crumblcookkies
Get your sweet tooth ready in Gloucester County! Another Crumbl Cookies is coming. Honestly, there can never be enough of them, if you ask me.
According to a picture posted by Facebook community page "South Jersey Food Scene", a new Crumbl Cookies location was spotted under construction. The signage is up, and the windows are papered up with signs that say "Coming Soon." Wooh!! Click HERE to see the picture.
This location is in the shopping center adjacent to the Turnersville Walmart Supercenter at 3501 NJ-42.
As someone who lives in South Jersey, this makes me so happy, because Good God... Crumbl Cookies are the Bomb.com.
What sort of cookies can you find in that blessed pink box? Try one of their classics, like Milk Chocolate Chip, Lemon Cupcake, Classic Peanut Butter, French Silk Pie, Caramel Cake, or Classic Pink Sugar. They also feature different limited-time signature flavors. All scrumptious.
Crumbl Cookies has 9 other New Jersey locations:
The new Turnersville location isn't listed on their website yet, but by the looks of the progress in the picture posted on Facebook, it shouldn't be much longer before they officially open for business!
Are you excited for this new location? Which Crumbl Cookies are your favorite? I could die for the classic sugar cookie. Let us know in the comments!
---
Fast Food Chains Mercer County, NJ Desperately Needs
We have our fair share of McDonald's, Taco Bells, and Wendy's in the area, but this is what we're missing!
The 10 Old-School South Jersey Restaurants Ranked Best in NJ
A new list ranks the best old-school restaurants in New Jersey, and 10 of them are right here in South Jersey.