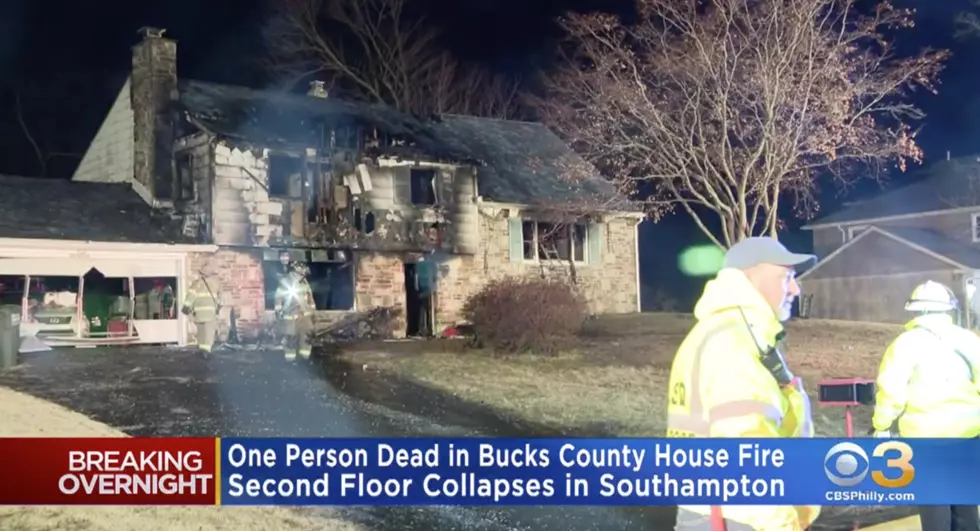 One Dead in Sunday Morning Bucks County Fire
CBS 3
Enter your number to get our free mobile app
One person has died as a result of an early morning fire in Southampton (Bucks County).
The fire, which broke out around 2:30 am on Sunday, happened inside a residence on the 700 block of Sycamore Drive, CBS 3 reports.
The second floor of the home collapsed about an hour after the fire first broke out (around 3:30 am). The cause of the fire remains under investigation as of noon Sunday, NBC 10 reports.