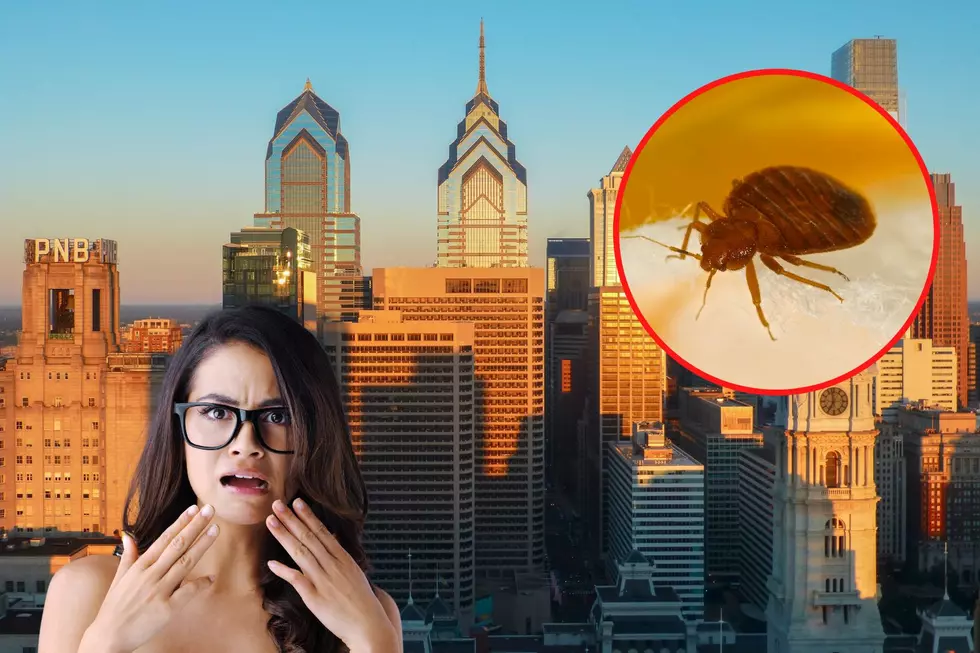 GROSS! Philadelphia Ranked #3 "Bed Bug City" in U.S. 2023!
Photo by Nick Fewings on Unsplash
Don't let the bed bugs bite! Though, that may be harder if you live in Philadelphia.
Yeah, that's right. Philadelphia has once again earned its place in a list that no one wants to be on.
Orkin has just released their Top 50 Bed Bug Cities List, which they deemed a suitable thing to do now, considering the fact that now is the time people are starting to plan their vacations for 2023. It's good to know which cities you'll want to do a more thorough bed bug sweep in hotel rooms!
Unfortunately, Philadelphia ranked in at #3 in a list of 50 metro cities. This ranking is based on the amount of bed bug treatments Orkin performed in each city from Dec 1, 2021 – Nov 30, 2022, which included both residential and commercial treatments.
Once you have a bed bug problem, they can be extremely hard to get rid of, according to Orkin entomologist, Ben Hottel, :
"Bed bugs are extremely resilient, making them difficult to control. As people begin to ramp up their travel plans this year, it's important they know how to protect themselves through pest identification and proper control."
Although they're visible to the naked eye, they're really good at hiding, and females can lay between 1-5 eggs per day! Gross!!
Which cities beat Philadelphia on this unenviable list? New York and Chicago, which came in at first and second place this year - again.
Here are the Top 10:
 Chicago
New York
Philadelphia
Cleveland-Akron
Los Angeles
Detroit
Indianapolis
Baltimore
Washington, D.C.
Columbus 
For more information about how to prevent and look out for bed bugs while traveling, check out Orkin's website HERE. I'm gettin itchy just thinking about it.
---
Mind-Boggling 2022 Moments That Felt Like Pranks
We pulled together a list of 11 inexplicable news stories that have already gone viral this year. They might seem like jokes, but we regret to inform you that they were all very much real. Check them out below.
LOOK: The biggest scams today and how you can protect yourself from them