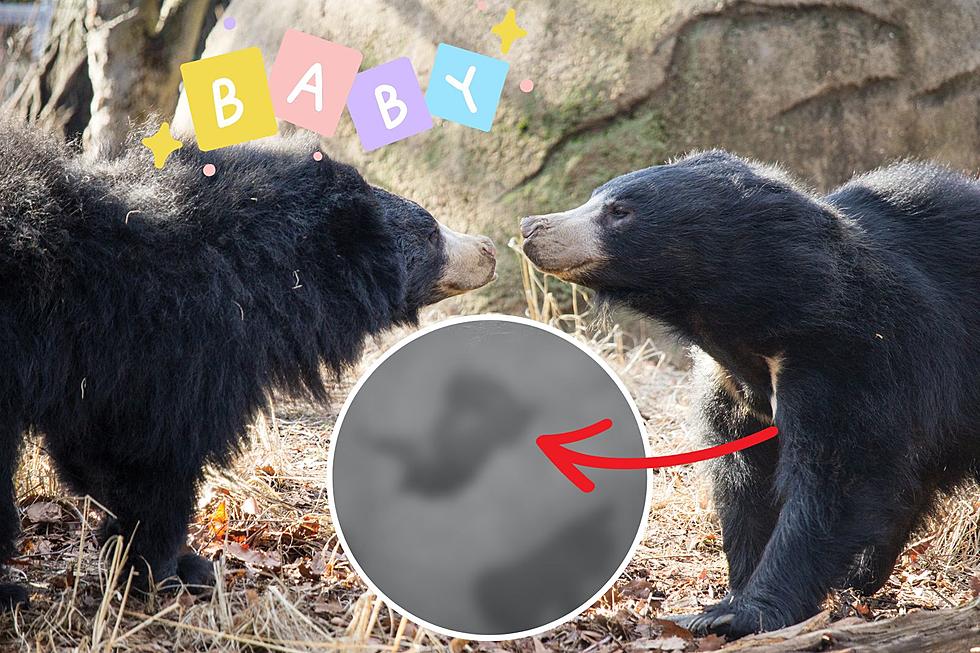 LOOK: Philadelphia Zoo Announces Birth of Two Sloth Bear Cubs! (PICS)
Credit: Philadelphia Zoo
The Philadelphia Zoo has welcomed two bear-y special arrivals!
On Thursday, the Philadelphia Zoo announced that two baby sloth bear cubs were born on January 2, 2023 to 10-year old mama bear "Kayla" and 10-year-old papa bear "Bhalu", according to a press release.
"This is the second successful birth of this species at the Zoo in the last four years, and marks the first successful pair of cubs of this species born in more than 30 years at the Zoo," the release states.
This is an even greater achievement because sloth bears, found in the lowland forests of India, Nepal and Sri Lanka, are listed as a threatened species by the International Union for Conservation of Nature (IUCN).
"This was a collaborative effort from both our expert keepers and our veterinary team. Kayla has been trained by her keepers to do voluntary ultrasounds, so we were able to keep the SSP updated with news of a successful pregnancy."
Looking at these first-look pictures, you'll want to rush over to the Philadelphia Zoo to see them immediately, but you'll have to wait. They're essentially helpless and are completely reliant on their mother. For now, they're still too young to have guests, so they will not be visible to the public until later this spring. Mama Kayla will decide when they're ready.
You've gotta see these adorable babies! Check out the pictures down below!
LOOK: The Philadelphia Zoo Welcomes Two Sloth Bear Cubs!
Be sure to follow the Philadelphia zoo on their socials for updates on when they'll be ready to meet the world!: Facebook: PhiladelphiaZoo; Instagram: @philadelphiazoo; Twitter: @phillyzoo.
---
These are the Hottest Pop Concerts Happening in Philadelphia in 2023
2023 will bring some of the best concerts from some of our absolute favorite artists to Philadelphia (including Taylor Swift, Ed Sheeran and P!Nk.). Here's a COMPLETE list of all of the shows (so far) & even details on how you can get tickets to Philadelphia's hottest concerts of 202
Where Are They Now? Looking Back at New York City TV's Most Famous Anchors & Reporters
From Sue Simmons and Roz Abrams to Ernie Anastos and Jim Rosenfield, New York City's media landscape has been shaped by some of the most iconic anchors (and reporters) ever. But where are they now? We take a look back: