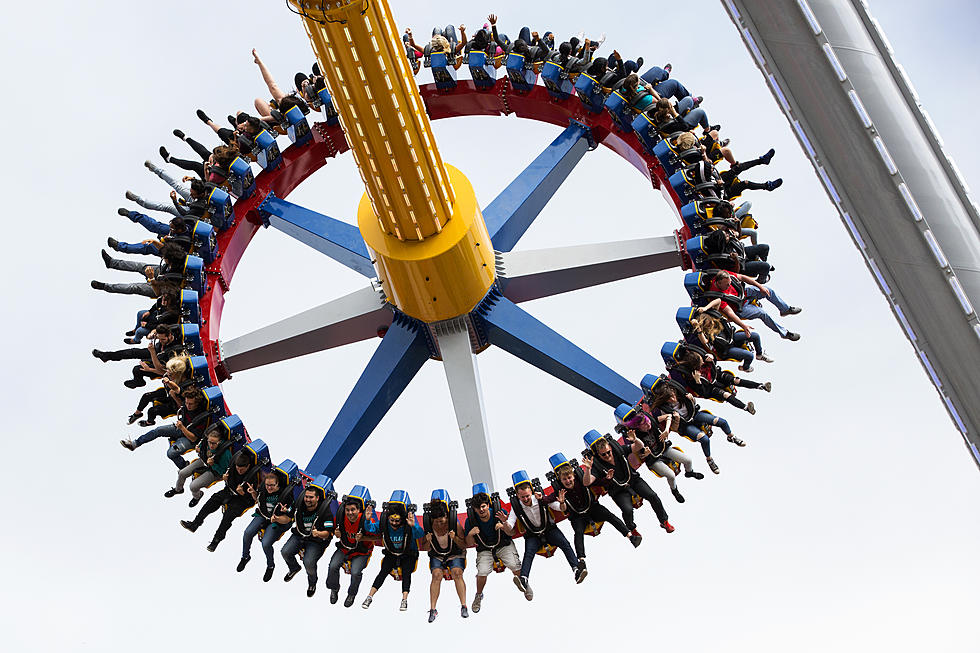 Six Flags Great Adventure Opens this Weekend!
Credit: Greg Grudt/Mathew Imaging
Summer is coming and that means it's for Six Flags Great Adventure to open it's gates!
According to press releases and NJ.com, the park will open it's doors tomorrow, April 6th and all the signature Six Flags rides will be open and the safari will be too!
The big news for Six Flags 2019 season is a new ride called Wonder Woman Lasso of Truth, which according to Six Flags is the world's tallest pendulum ride at 17 stories high! Ride enthusiasts will be swung back and forth at 170 feet with speeds of 75mph.
You can see a demonstration of the ride in the video below.
Also new for the 2019 season, but not open until May, is a new section of Six Flags water park Hurricane Harbor. The new section is called Calypso Springs​ which will have an activity pool.
The 2019 Six Flags season looks to be a good one! More information about Six Flags & upcoming events can be found here.