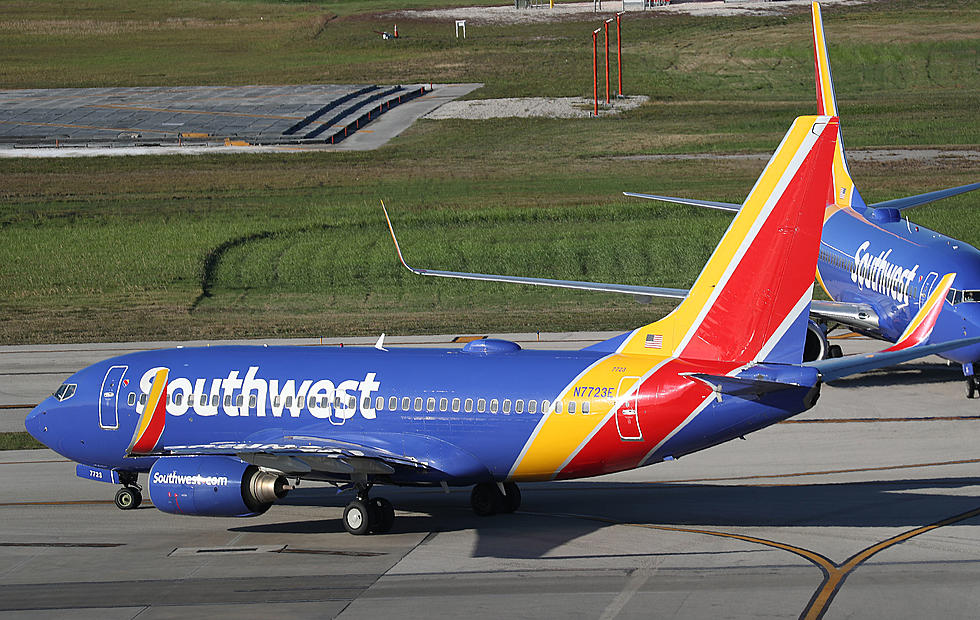 Southwest Will Stop Offering Flights In and Out of Newark
Joe Raedle/Getty Images
Southwest Airlines will stop offering flights at Newark Liberty Airport.
Yeah, a rough earnings report led to the announcement that they will pull out Newark Liberty International Airport here in New Jersey. The airline says they will begin to consolidate their flights in and out of the New York City-area on November 3.
Southwest just had a rough earnings report for the second quarter. The airline's financial troubles are likely linked to the issues with the Boeing 737 Max airplanes.
Southwest, which first offered service in and out of Newark Liberty Airport in 2011, offers 20 daily departures from Newark to 10 cities (including Baltimore, Chicago, Denver, and Phoenix), according to USAToday.com.
Southwest employs about 125 workers at the Newark Airport, according to a report from ABC News, all of whom will be offered positions elsewhere in the Southwest network, airline officials said.
Southwest has seemingly been hit harder by the grounding of the Boeing 737 Max 8 planes than any other US-based airline. Southwest has 34 of the planes (Boeing 737 Max) in their fleet. The grounding of the 737 Max has forced the cancelation of about 150 flights per day.