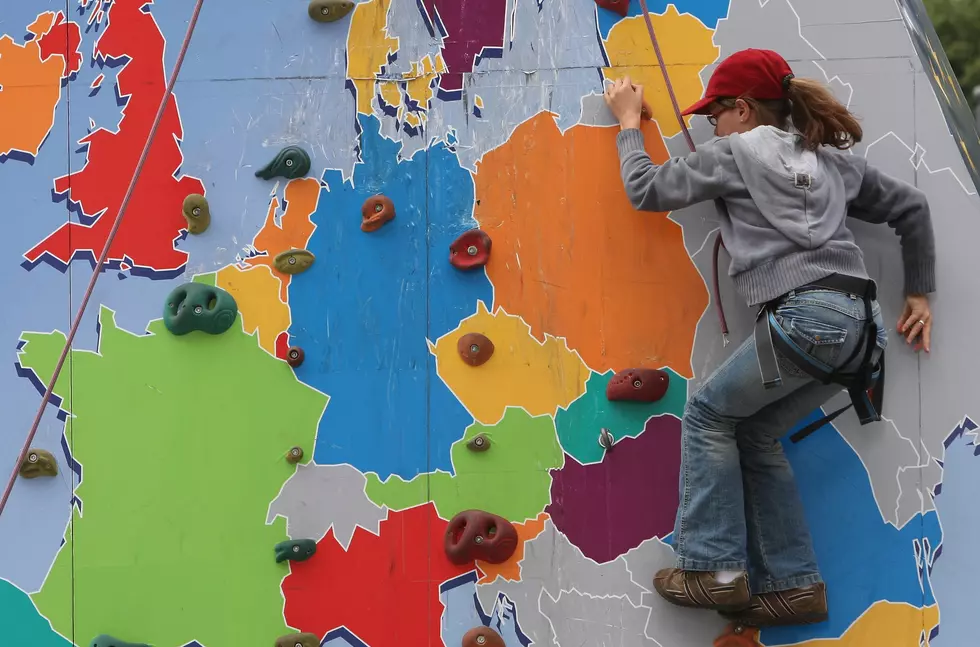 The Fall Programs Have Been Announced At Warminster Parks & Rec
Credit: Getty Images
Time to fill up your fall activity calendar with some super cool events at Warminster Community Park (most of them will take place on location.)
They actually have a pretty cool lineup. Not going to lie I would totally attend some of these. 'Dance 101', 'Skin Care With Essential Oils' and 'Cell Phone Photography' are my favorites.
Some of the programs will be free and some will cost you a fee.
Check out the schedule below courtesy of patch.com.
Dance 101: Ballroom, Latin, Swing. Sept. 11-Oct. 30, Wednesdays, 6:30 p.m.
Carfit: AAA Car Safety Check. Sept. 18, Wednesday, 1-3 p.m.
Skin Care With Essential Oils. Oct. 7 or Nov. or Nov. 4, 11 a.m.
Know Your Medicare Options. Monday, Oct. 21, 6:30 p.m.
Parenting Workshop: Kindergarten Readiness. Tuesday, Oct. 15, 6:30 p.m.
Youth and Family Programs
Youth Rock Climbing. Session 1: Saturdays, Oct. 19-Nov. 9. Session 2: Saturdays, Nov. 16-Dec. 14 (skipping Nov. 30). Times are 10-11:30 a.m.
Family Rock Climbing. Session 1: Fridays, Oct. 11-25. Session 2: Fridays, Nov. 8-22. Times are 6-8 p.m.
Basic Rock Climbing Class. Session 1: Tuesdays, Oct. 22-Nov. 5. Session 2: Tuesdays, Nov. 26-Dec. 10. Times are 7:30-9 p.m.
Kids One Day Workshops. On Tuesdays, 4:30-6 p.m. Oct. 8: Clay Pot Ghost. Nov. 12: Pilgrim Hat Centerpiece. Dec. 10: Mason Jar Holiday Scene. Jan. 14: Nested Boxes Snowman. Feb. 11: We Heart You.
Environmental Classes With Churchville Nature Center. Bird Walk, Sat. Oct 26, 7:30 a.m. Invasive Species Clearing at WCP, Sat., March 7, 9 a.m.
Cell Phone Photography. Wednesdays, Nov. 13 and 20. 7-8:30 p.m.
Munchkin Time (Toddlers 2-3). Wednesdays, Oct. 9, Nov. 13, Dec. 11, Jan. 15, Feb. 12. Fun and crafts.
American Red Cross Babysitting Clinic. Sat., Oct. 26, 9 a.m.-3 p.m. Ages 11-15.