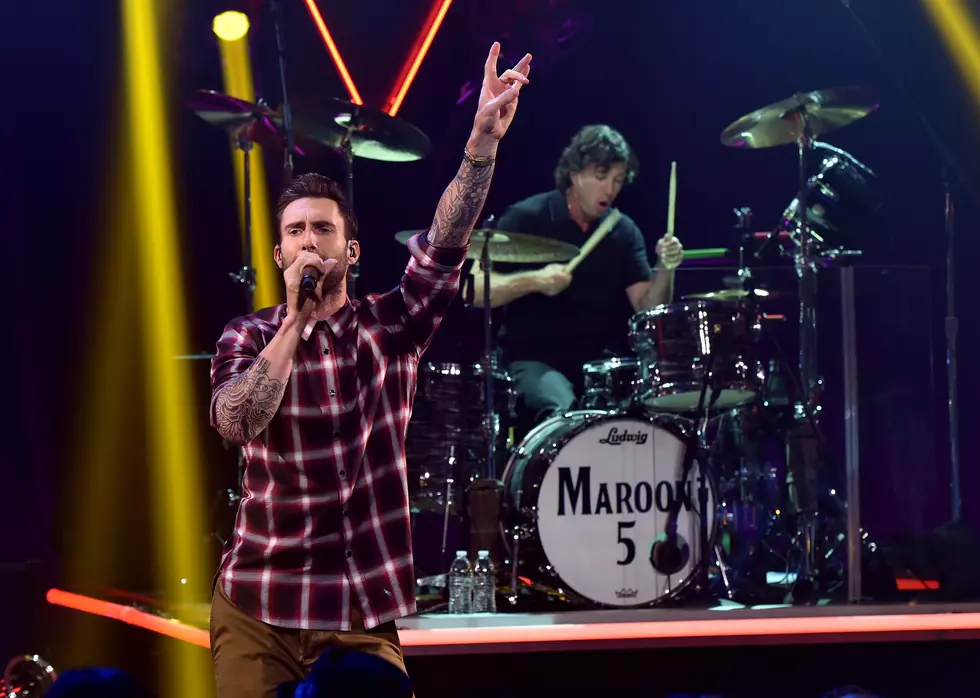 This Maroon 5 Halftime Drinking Game is Way Cooler Than Tom Brady
Kevin Winter, Getty Images
The BIG GAME is finally here! You know what that means... my annual halftime show drinking game!
I've been making up these halftime drinking games for years and it's totally my favorite part about Super Bowl Sunday.
I mean it's been like a thousand years since the Bears won a Super Bowl, so why not chug your drink! If... Blake Shelton performs with Maroon 5.
Ok, I'm getting ahead of myself. Here's the deal, as always, play with drinks or turn this into a physical fitness game and do jumping jacks or squats for each drink.
Or hey, mix it up, just don't puke Super Bowl punch on your friend's floor because you switched game version mid-performance.
Michelle's Maroon 5 Halftime Show Drinking Game
Maroon 5 performs, 'Girls Like You'
Adam Levine's hair looks sturdy
Adam is wearing a white t-shirt
Any other band member's name is mentioned
Adam's pants seem very tight
Maroon 5 performs 'Sweet Victory' by 'SpongeBob SquarePants'
Adam and company perform 'Harder to Breathe'
Someone at your party asks who Travis Scott is
If the mommest lady at your party says Adam Levine is a babe
Blake Shelton joins Maroon 5 on stage
There's some sort of mention of Kara's Flowers
Ellen sends a 'good luck' message to Maroon 5
Finish all the drinks at your party if...
Cardi B changes her mind and comes out to sing her part in 'Girls Like You'
The daddest guy at your SB Party actually knows who Big Boi is
Maroon 5 doesn't even show up to perform
You don't want to wake up Monday morning