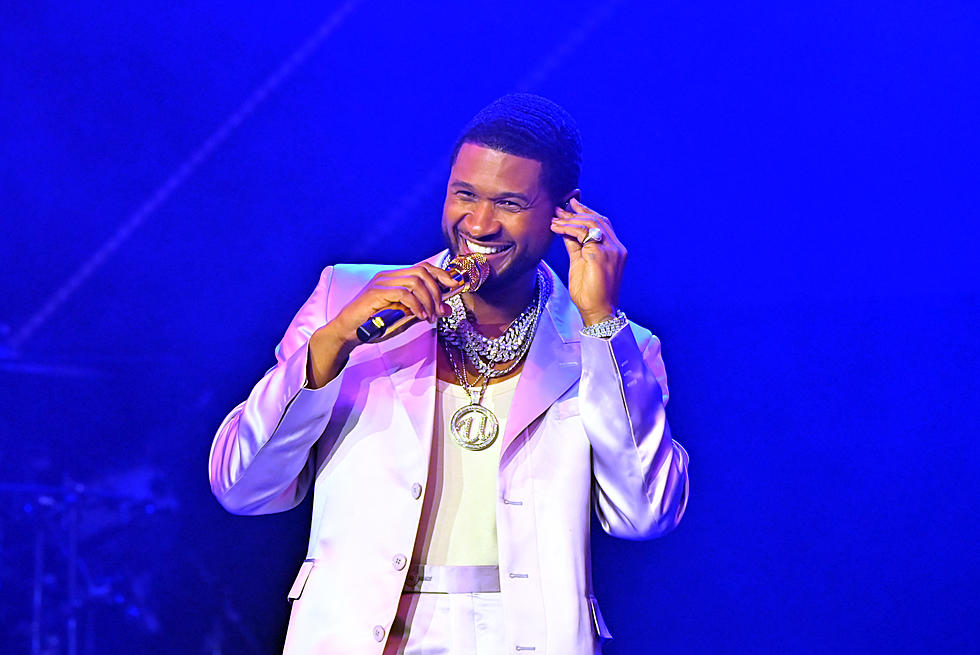 Usher To Headline 2024 Super Bowl Halftime Show
Getty Images for Strength Of A Woman
After months of speculation, we now know who will headline the Super Bowl halftime show in February.
Usher To Headline the NFL's 2024 Apple Music Super Bowl Halftime Show
The NFL confirmed earlier today (Sunday, September 24) that music superstar Usher will headline the Apple Music Super Bowl Halftime Show on February 11, 2024, in Las Vegas.
"It's an honor of a lifetime to finally check a Super Bowl performance off my bucket list. I can't wait to bring the world a show unlike anything else they've seen from me before," Usher said on Sunday. "Thank you to the fans and everyone who made this opportunity happen. I'll see you real soon."
Speculation Was Rampant About This Year's Halftime Show
For months, the internet speculated about who would headline this year's show.
Speculation seemed to center around Taylor Swift, Miley Cyrus, and Harry Styles.
However, there did not appear to be any merit to those rumors, which swirled on the web for much of the summer.
Will Usher Have Special Guests For This Year's Show?
As for Usher, he's certainly a superstar in his own right. He has 18 top 10 hits, Billboard.com reports. His catalog of hits includes the #1 songs "U Got It Bad," "Yeah!," "My Boo," and "OMG."
Of course, Usher has had great collaborations throughout his career ("My Boo" with Alicia Keys, "Yeah!" With Lil Jon and Ludacris, and more) so we'll definitely see a lot of speculation about who may join Usher on the stage.
You may recall that Usher joined will.i.am of The Black Eyed Peas for the 2011 halftime show in Dallas Texas as a special guest.
Usher Is A "Generation-Defining Artist"
In fact, in today's announcement the NFL called Usher a "generation-defining" artist.
"Usher is an icon whose music has left an indelible mark on the cultural landscape throughout his career, we couldn't be more excited to have him headline this year's Apple Music Super Bowl Halftime Show," Seth Dudowsky, the head of music for the NFL, said in a statement.
The 2024 NFL Super Bowl Halftime Show Presented by Apple Music will take place at Allegiant Stadium in Las Vegas on February 11, 2024.
LOOK: 25 of the Most Expensive Divorces of all Time
All is fair in love and war, and 2022 was a year filled with celebrity breakups.
Stacker
highlights 25 of the most expensive divorces of all time, based on our independent research.