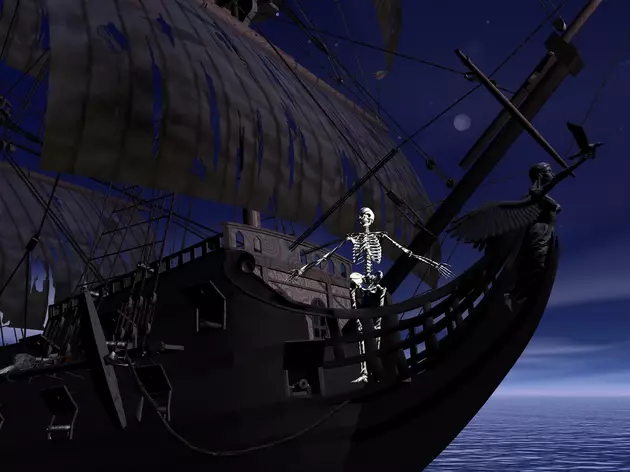 VIDEO: A Ghost Ship is Coming to the Delaware River
Elenarts
According to an article on phillyvoice.com, there will be a new addition coming to the Delaware River this Halloween season.
A 90-foot ghost ship will appear under the Ben Franklin Bridge in Philadelphia.  And when we say "appear," we are being literal, because the ghost ship won't be a real vessel.  The article says it will be a light and water hologram designed by a Romanian-based company called Biangle Studio.
Check out this video of what to expect to see:
Biangle Studio has done similar projects in other cities across the world.
Phillyvoice.com also says, "'Ghost Ship' is part of the new Waterfront Arts Program, which aims to establish the waterfront as a cultural destination for Philadelphians."
According to the Waterfront Arts Program, Ghost Ship and an accompanying exhibit will reside near the Race Street Pier from Oct. 4-Nov. 3.  For more info, click here.