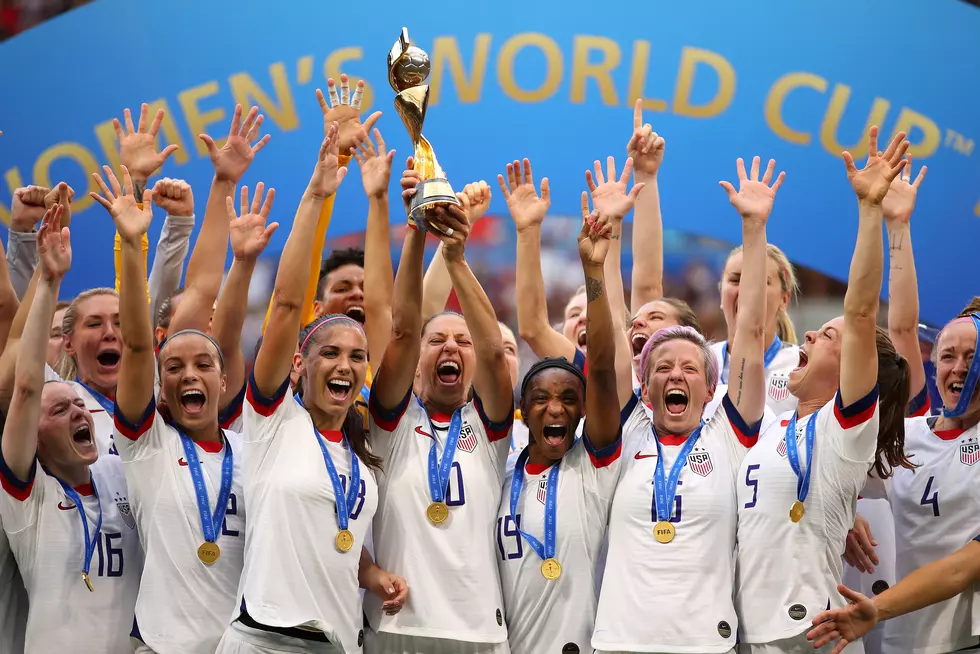 Watch the Women's National Soccer Team Players Play this summer
Credit: Getty Images
The Women's World Cup is over, but we're still not over the US Women's National Soccer Team taking the trophy!
An estimated 300,000 people lined the streets of New York City yesterday to cheer on the champions as they rode on a championship float before a ceremony at city hall.
If you weren't able to make it to France to see the US Women's Team play and want to actually see some of them play live, you may get your opportunity this summer.
New Jersey native and Rutgers University Alum Carli Lloyd plays for Sky Blue (as well as Estelle Johnson).
The team has one game scheduled for July, two games in August, and three games in September.
You can get tickets on Sky Blue FC's website.