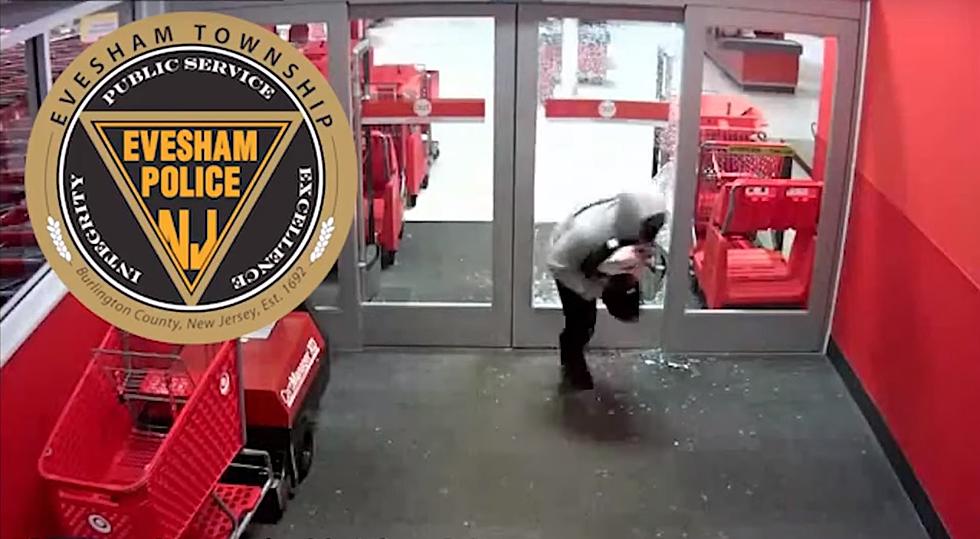 WATCH: Thieves Steal $15K Worth of Apple Products From NJ Target
Credit: NJ.com
A group of thieves broke into a Burlington County target and stole $15,000 of Apple products.
Last Thursday, July 25th, three thieves smashed the bottom of sliding door window at the Target in Evesham, NJ at around 2:30 a.m. according to reports via nj.com.
The burglars entered the store quickly one after another with empty bags running immediately to the electronics section where then swiped $15,000 in Apple products after shattering the glass display case.
After the three thieves filled their bags with the merchandise then proceeded to run back to the front of the store and ran out exactly the way they entered.
What's even more alarming is that the thieves moved super quickly and completed the entire robbery in about 3 minutes.
According to security footage the three thieves entered the store at 2:32 a.m. and left at 2:35 a.m.
Local police are looking for any tips as they are still investigating the crime and urge people to forward the information to the Evesham PD at 856-983-1116.