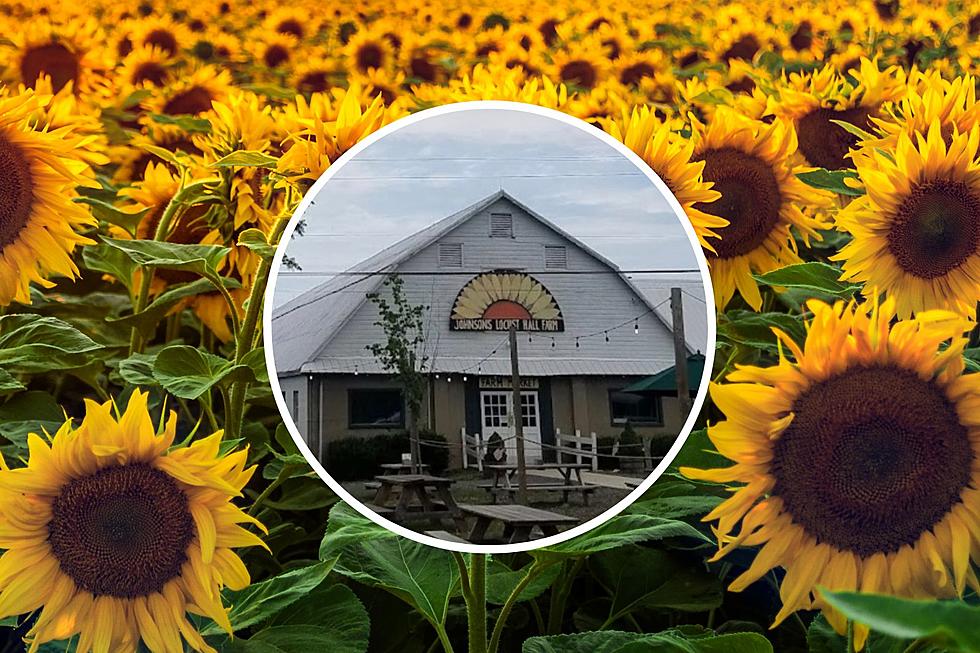 You'll Get The Perfect Fall Pics During This Sunflower Festival in Jobstown, NJ
google earth/canva
If you're anything like me, you're so ready for fall to finally be here! I love the summer months, but now that September is literally right around the corner, all I want is pumpkin spice, pumpkin picking, and more fall activities.
If you're looking to get some amazing pictures that will be perfect to post this fall, Johnson's Locust Hall Farm is where you need to go!
They have a lot going on during the fall, but during select days in September, you can experience their Sunflower September Festival! You'll be able to experience the thousands of sunflowers that grow all over the farm and even pick out a bunch for yourself.
The farm will also be open for pumpkin picking, apple picking and so much more! There will be live music on the farm, a ton of tasty food trucks to try out as well as the farmhouse grill, Tomasello Winery Tasting Outlet, and more.
Experience the farm's animal farm, the hayride scenic tours, and also stop by the gift shop to check out all of the amazing fall decors and treats it has to offer!
There are a few different dates listed on Johnson's Locust Hall Farm's official Facebook for the Sunflower September Festival.
It looks like it will take place on Saturday, September 16th, Sunday, September 17th, Saturday, September 23rd, Sunday, September 24th and it will end on Saturday, September 30th! Johnson's Locust Hall Farm is located at 2691 Monmouth Road in Jobstown, NJ!
Get more info on all of their fall events on their website, here! 
12 of The Most Annoying Pet Peeves About NJ Drivers!
Here's what we can't stand about New Jersey drivers, according to you! Anything to add to this list?
Top 5 Most Bizarre NJ High School Mascots
These are the most bizarre mascots in New Jersey that I can't wrap my head around!