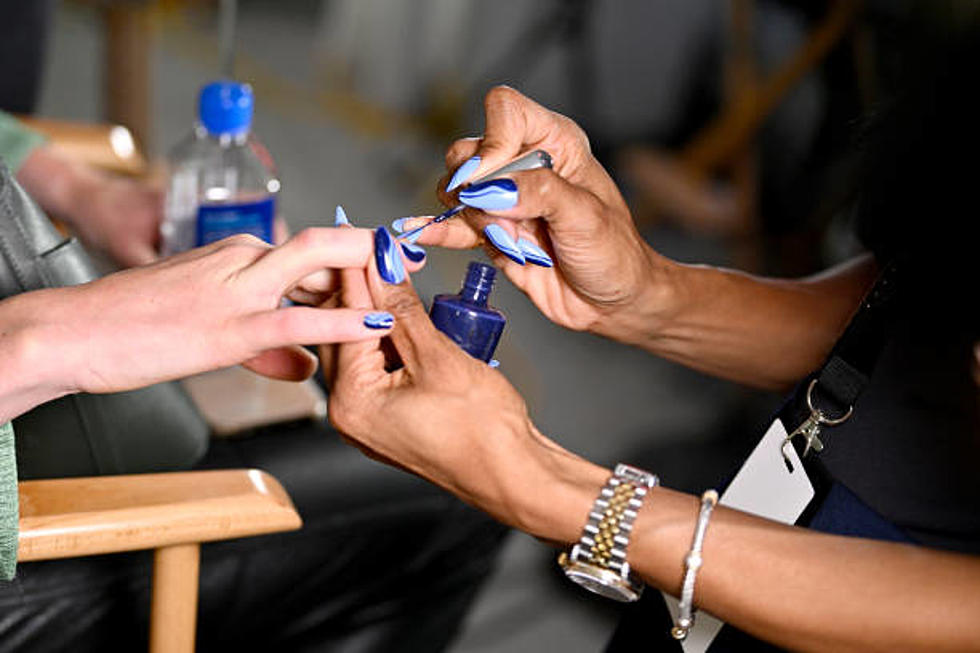 10 Great Places in South Jersey, to Get a Manicure
Getty Images for Empire State R
You may be wondering how a dude chose a topic like this to write about.  Certainly, the subject of manicures isn't one that guys stand around and talk about.
I mean, can you imagine your husband or boyfriend watching the game, and then blurt out, "You know Steve, I need to find a new place to get my nails done.  Your's look great.  Who do you use?"
That's not a likely conversation for guys.  However, when we moved back to the area a few months ago, it was a very important topic to my significant other.  In fact, I think it probably ranked third, behind where are we going to live, and who is going to be our primary care doctors.
I've always been fascinated by the whole nail salon routine, seriously.  My wife used to go "see a woman" to get her nails done.
She's come home with detailed graphics on her nails.  During the holidays, they'd be Christmas trees, on Halloween her nails might have pictures of pumpkins or goblins.  The quality of the artwork was crazy good.  So, I understand that people have individual needs when it comes to this.
Before I share my list, I want to share an admission.  I am one of those men who goes for an occasional manicure or a pedicure.  It's not a regular thing, but, yes, I have had mine done.
I get a kick out of having strange women come over and tell me they wish THEIR men would clean up their nails.  To my fellow men, you haven't lived until you experienced the foot massage you get when they do your pedicure!
I compiled a list of local nail salons that people have mentioned most.  If I miss any, send me the information for a future story.  This list is in no particular order.
10 Great Places in South Jersey to Get a Manicure
These are 10 of the most popular nail salons in Atlantic County, NJ
Watters' World
The LBI Home That Jesse Watters of Fox News Channel is Selling