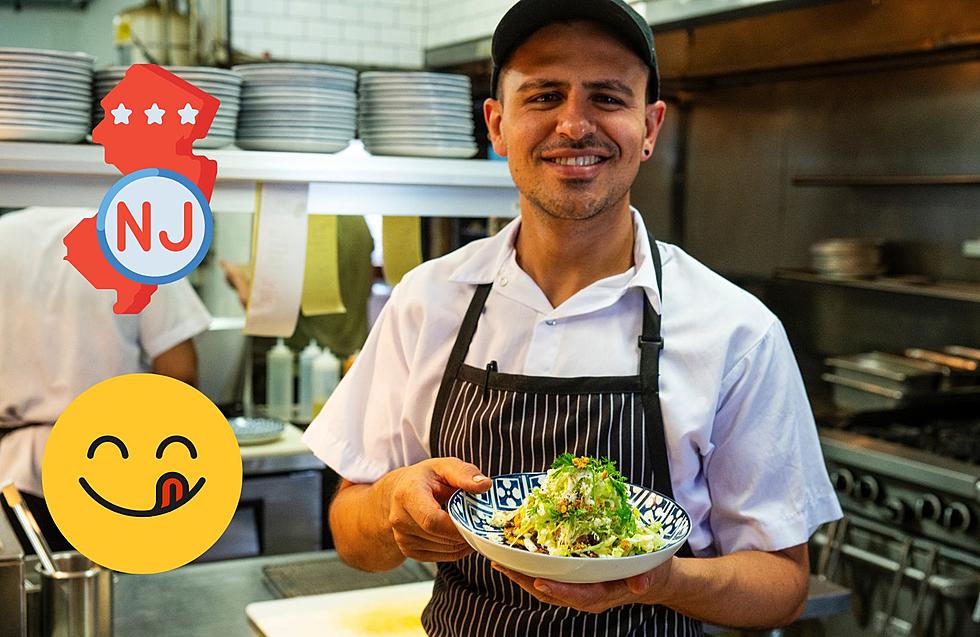 From Tacos to Margaritas, These New Jersey Mexican Restaurants Take the Title for Best in America
Canva
It's time to get spicy. Who's in the mood for some Mexican cuisine?
Move over Taco Bell, because these New Jersey Mexican restaurants are some of the best in America, according to national food experts.
What is your go-to Mexican dish?
According to The Daily Meal, these are the 10 most popular Mexican dishes in America.
Tacos - A traditional Mexican dish consisting of a corn or flour tortilla. It can be stuffed with all kinds of ingredients like meat, beans, cheese, lettuce, and salsa.
Enchiladas - Tortillas stuffed with a filling of meat, cheese, or beans and then rolled up and covered in a spicy sauce.
Burritos - A large flour tortilla filled with meat, beans, cheese, rice, and sometimes guacamole and sour cream.
Quesadillas - Tortillas filled with cheese and other ingredients such as chicken, beef, or vegetables and then grilled until the cheese is melted.
Fajitas - Grilled meat, typically chicken or steak, served with onions and peppers and wrapped in a tortilla.
Nachos - Tortilla chips topped with cheese, meat, beans, jalapenos, and other toppings.
Guacamole - A dip made from mashed avocado, tomato, onion, and lime juice.
Salsa - A spicy sauce made from tomatoes, onions, chili peppers, and other ingredients.
Chiles Rellenos - Roasted chili peppers stuffed with cheese, meat, or beans and then battered and fried.
Pozole - A traditional soup made with hominy, meat, and chili peppers, often served with toppings such as lime, onion, and cilantro.
Locally, my favorite Mexican spot is Spicy's in Pt. Pleasant Beach. If the Spicy's name sounds familiar, it's because the same owner operates the legendary Spicy's in Seaside Heights.
Spicy's Southwest chicken egg rolls are amazing and an excellent start before you dig into their phenomenal tacos.
Give the Carne Asada housemade taco a try. It's served on soft blue corn tortillas and filled with marinated grilled steak, raw onion, and sliced fresh avocado.
Speaking of avocado, Spicy's make theirs tableside. It's about as fresh as fresh gets.
Where are the best Mexican restaurants in New Jersey?
Usually, this is where I write, "Food experts all agree." Well, this time they don't.
The Daily Meal gives the award of the best Mexican restaurant to a spot in Atlantic City.
Welcome to Pancho's Mexican Taqueria. Customers rave about made-to-order tortillas.
Another national foodie website called Taste of Home shined the spotlight on a Mexican eatery up north.
Orale Mexican Kitchen actually has three locations in North Jersey, Morristown, Jersey City, and Hoboken.
Orale's Instagram page made me drool. Some of the food is too beautiful to eat, but we will anyway.
Taste of Home said:
The New Jersey restaurant is renowned for its uniquely untraditional avocado dip, made with truffle habanero hot honey, charred scallions and roasted garlic.
Here's a look.
Where is your favorite New Jersey Mexican restaurant? Let me know by dropping me a note. Matt.Ryan@Townsquaremedia.com.
8 SPICY AND AUTHENIC JERSEY SHORE MEXICAN RESTAURANTS
The Spiciest Mexican Restaurants in Monmouth County