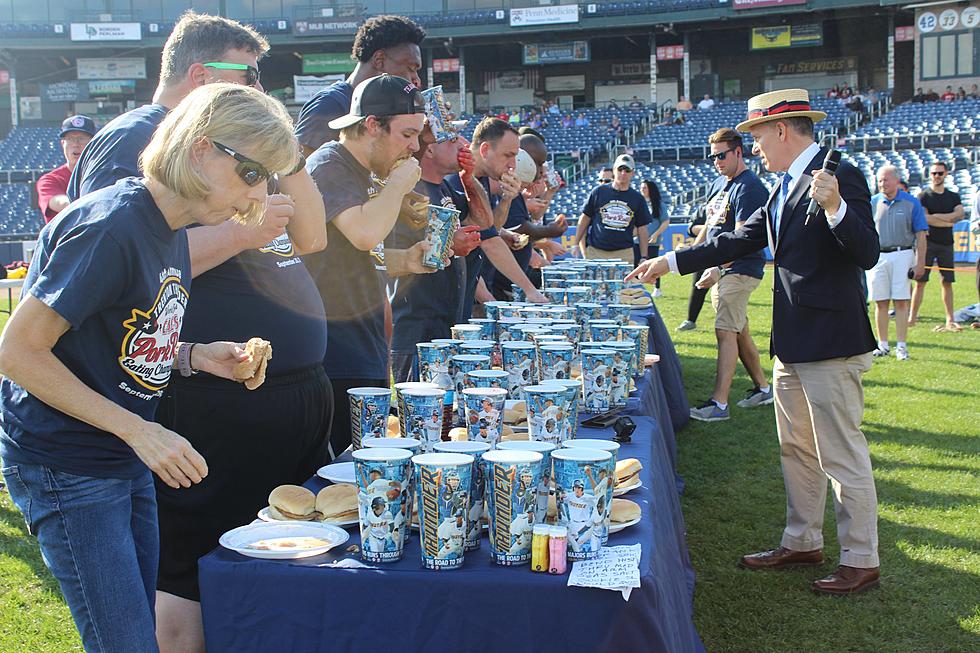 Champion Eater Joey Chestnut to Compete at River Fest at Arm & Hammer Park
Credit - Trenton Thunder/Facebook
On September 21st, Joey Chestnut will be back in Trenton in hopes of winning the Case's Pork Roll Eating Championship. The eating contest is a part of the 5th Annual River Fest at Arm & Hammer Park, home of the Trenton Thunder.
Does that name sound familiar? Joey Chestnut is the guy who wins the Nathan's Hot Dog eating contest frequently on the 4th of July on Coney Island. Remember now? Ahh, yes. Well, he's won Case's Pork Roll eating contest in years past, but not last year, so, he's coming back this year to get his title back.
This wasn't just some fun idea that the River Fest crew came up with. The Case's Pork Roll Eating Championship is a Major League Eating sanctioned event, that will bring some of the top competitive eaters in the world to Trenton, trying to eat as many pork roll sandwiches as they can in 10 minutes. I'm always in awe of these people when I see them on tv. How do they eat so fast without getting sick? Yikes.
If you'd like to go watch and have a ton of family fun, tickets for River Fest are only $5. You can buy them HERE. There will also be food trucks, games, kids activities, bounce houses, other inflatables, live music, craft beer (some fall flavors), and of course, pork roll menu items.

River Fest is September 21, 2019, from 12-5pm at Arm & Hammer Park in Trenton. For more details, click HERE.