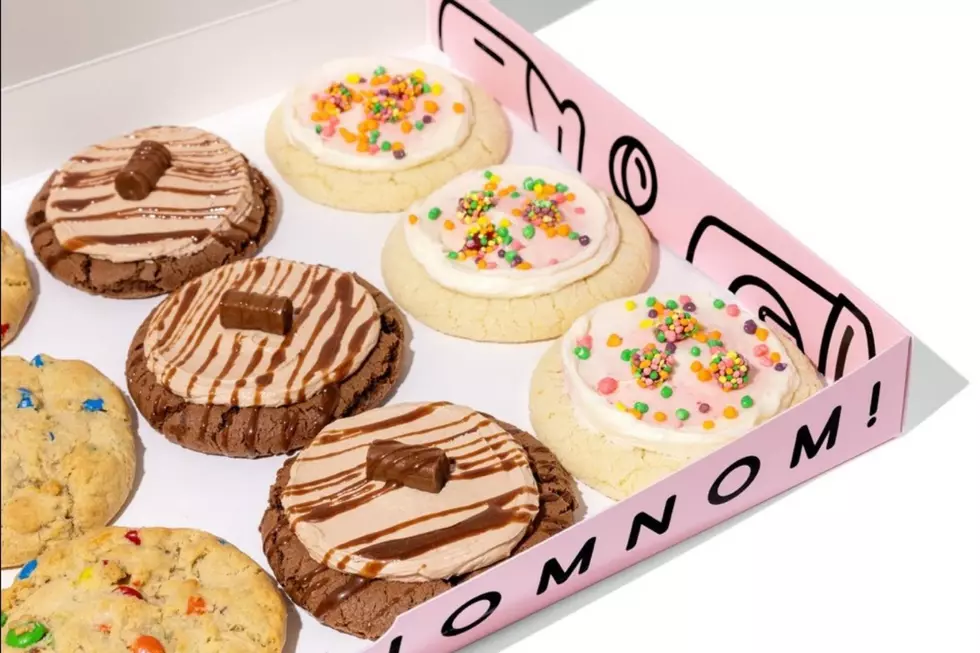 SWEET! Crumbl Cookies is Coming to Mt. Laurel NJ!
Credit: Instagram @crumblcookkies
Get your sweet tooth ready! More amazing cookies are coming to South Jersey.
Crumbl Cookies, a national desert chain that specializes in fresh, gourmet cookies, is planning on opening another New Jersey location in Mount Laurel, according to 42 Freeway.
The new location will be in the Centerton Square Shopping Center, by Route 38 and 295. As for when it'll be opening? No word on an exact opening date yet, but it's expected to happen this year. We'll keep you posted.
But the good news is, they also have another location opening in Turnersville next week! The owners of the new Mt Laurel location also own the Turnersville and Princeton locations.
What sort of cookies can you find in that blessed pink box? It depends on the week! A huge part of what keeps us coming back are their rotating limited-time flavors that change every week. All scrumptious. Click HERE to see what they're serving this week.
Crumbl Cookies has 11 other New Jersey locations:
The new Mount Laurel and Turnersville locations aren't listed on their website yet.
Love that they're becoming more present in New Jersey! Those thick, chewy cookies are an absolute dream! Definitely a trip worth taking on your cheat day!
Are you excited for this new location? Which Crumbl Cookies are your favorite? I could die for the classic sugar cookie. Let us know in the comments!
---
Here Are 9 of the Coziest Cafés to Check Out in Central Jersey
The vibes are immaculate at these trendy Central Jersey cafés!
Which Bars Featured on MTV's 'Jersey Shore' Are Still Open?
We know the 'Jersey Shore' crew put these bars/clubs on the map, but which can you still visit over 10 years later?